The Pub Crawl is now the Troll Stroll, but otherwise the event is same one that started back in 2002.Tori's Pub Crawlers have been updated to Tori's Troll Strollers to reflect the new event name as well. The Strollers and The Fightin' G-Gnomes Drinking Team were part of a sellout crowd of 1,000 people focusing on the best fundraising method ever invented - drinking beer.

$37.40 got you a 7-ounce beer at each of the six participating taverns, food specials, a t-shirt and a whole lot of fun. There's also an awesome afterparty featuring
The Senate
, Seattle's rock and roll string band, at the Nectar Lounge. The
Strollers
were a quintet this year, with an all-veteran crew of Robert, Carol, Tom Eksten, Connie Blumen and Robert (The Rock) Foxworthy.
Fremont Troll Stroll 2008

Saturday, April 26th - Tour de Tori stop #2

"Beer today, CF cure tommorow"

Troll Strollers 2008 - Carol, Rock, Connie and Tom.

(Above) Staff and voluteer at check-in.

(Right) The check-in line at History House.

(Left) Tirza and Senya hanging out.

Past Pub Crawls

We've been to all of them and we've got a lot of photos.Click below for our Pub Crawl fun!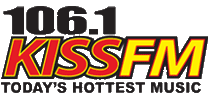 Click on the KISS logo for Robert's Sunday morning interview on KISS Talk with Nina! It's 16 minutes of audio perfection or 16 minutes of Robert rambling, take your pick.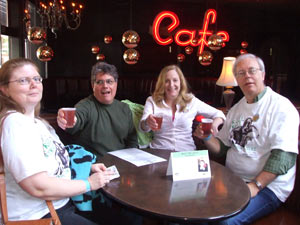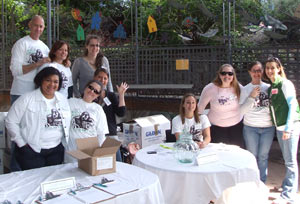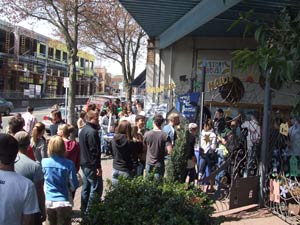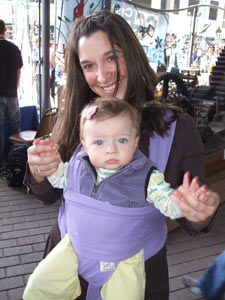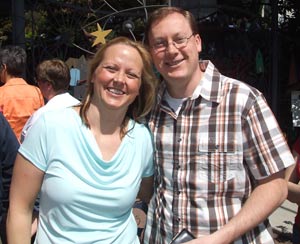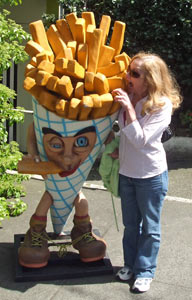 (Above) Stop #1, Norm's Eatery

(Left) Connie gettin' personal with some fries.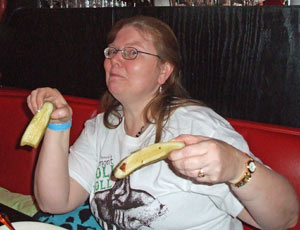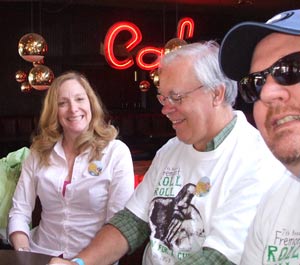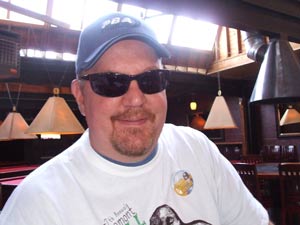 (Above and Left) Stop #2, The Ballroom.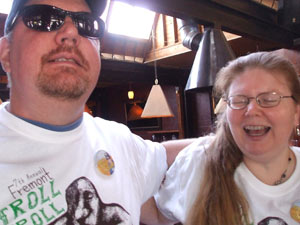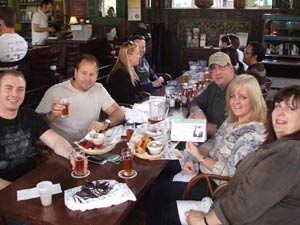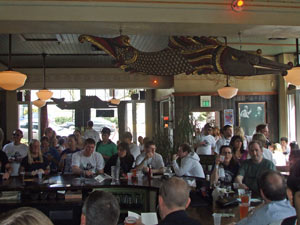 (Above and Right) Stop #3, Dad Watson's. Above is Rich and Deanna Plunkett with their group.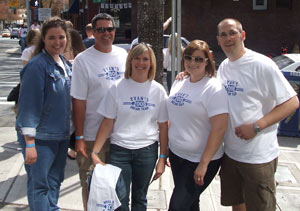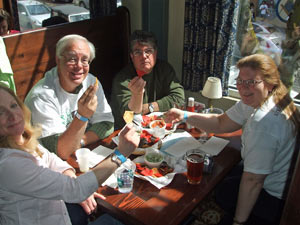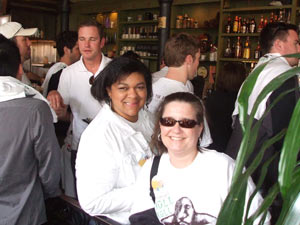 (Left-Right) Stollers at Dad Watson's; Evan's Dream Team; Wendy and Joni on the prowl for guys.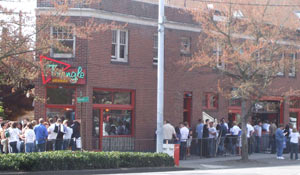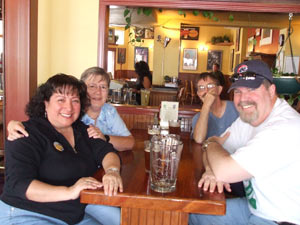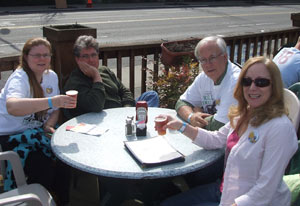 (Left-Right) The Triangle was supposed to be stop #4, but as you can see the place was a bit crowded; Stop #4 was the Nickerson where we sat outside; a group of non-strollers inside the Nickerson. See I told you I'd put your photo here!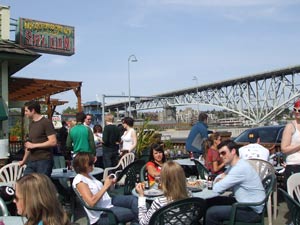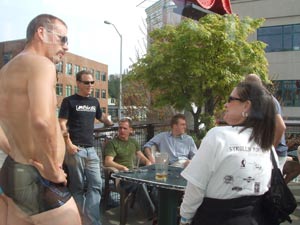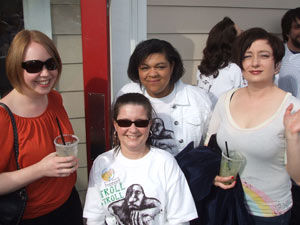 (Above and Right) Stop #5 was the Red Door. Above is Joni talking to a bunch of guys in Speedos; on the right is Joni's quartet still on the prowl.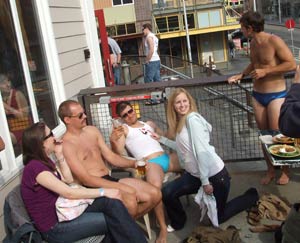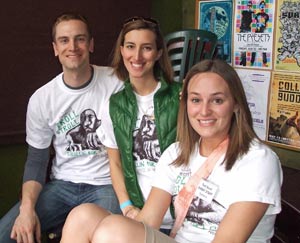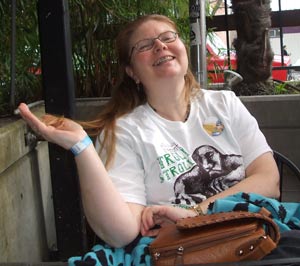 The last stop of the day was the Nectar Lounge for an afterparty with The Senate. Above is Stephanie, Katie and Katie's husband Ty at the front door.

Carol hanging out at the Nectar.