Texas Hold 'Em Tournament 2008

February 9th - Tour de Tori stop #1

The first stop in our 2008 fundraising buffet was the 4th annual CF Foundation Texas Hold 'em poker tournament and Casino Night. We were back at the FSN Lounge at Qwest Field again this year, where over 140 players competed for a $10,000 seat at the World Series of Poker. Tori's Tilters were there once again, with Robert playing poker - sitting at table #12 no less - and Carol providing moral/shopping support. Josh Brown from the Seahawks and Jen Mueller from Fox Sports Northwest helped with the emcess duties and the Waaras spoke at the Bid for a Cure portion of the live auction.

The poker portion of the
Tilters
team didn't make it as far into the tournament as last year, finishing around 45th. Poker highlights for me were my Ace-high flush, pocket Jacks and tablemate former Seahawk Randall Morris' quad Queens. The shopping half of the team came up empty at the silent auction, so we consoled ourselves with the yummy chinese food and endless beer and wine. The crew from KISW's
BJ Shea Morning Experience
were at the tables as well, with Steve the Producer hanging in the longest. They also did a video blog at the tourney and I've put that at the bottom of the page. Enjoy!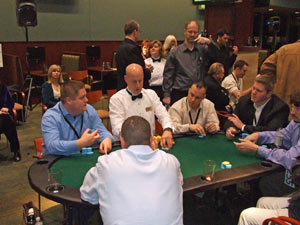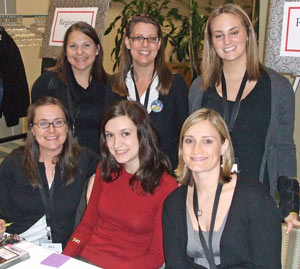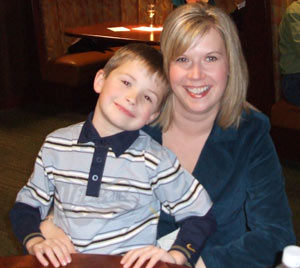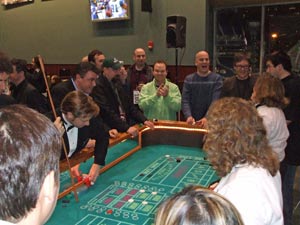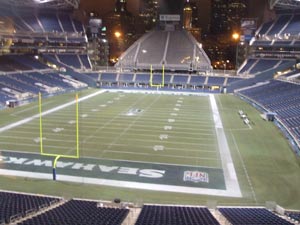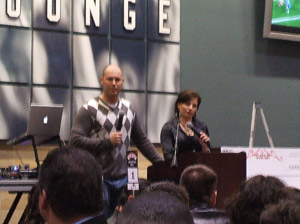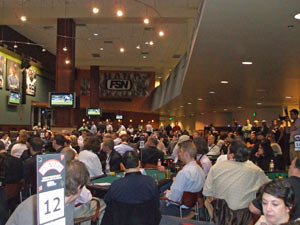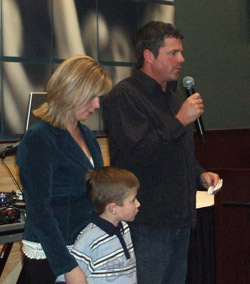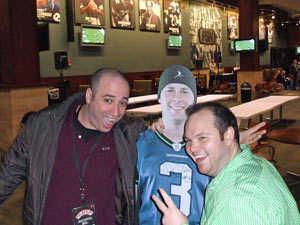 Lisa, Allison, Stephanie (top row), Aubra, Carmen and Callie (bottom row) from the CF Foundation staff.

Qwest Field from the FSN Sports Lounge.

Josh Brown and Jen Mueller.

Steve the Producer. Click on the photo for a larger version (if you dare).