David Fanning Golf Tourney 2008

May 3rd - Tour de Tori stop #4

David Fanning was 32 years old when he lost his battle with CF in 2002. One of David's fundraising achievements was playing 65 holes of golf, so it was a natural to hold a golf tournament in his honor. The tournament was held on the Woodlands course at Hawk's Prairie in Lacey. This year was the sixth annual tournament.

My golfing partners dropped out one by one as the tourney approached, I hadn't played since last September and my back hurt, but I played anyway. Nobody said I was a genius. The cobbled together foursome included Pub Crawl stud Brock Brady, CF Foundation Stephanie's dad Steve and his friend Gary. Tee time was a more sane 8:30am. Our team shot a semi-respectable 2 over par 74, same as last year, so I apparently breed mediocre golf regardless of who I play with.

Rain become an issue about half an hour into the round. It managed to let up in time for our barbecue lunch provided by Porter's Place.

Checking in at 7:30am and gettin' a donut.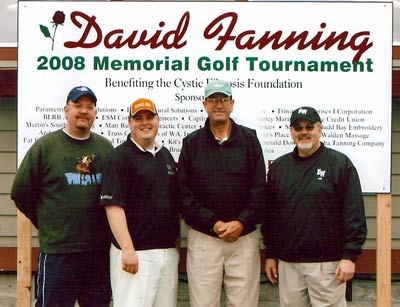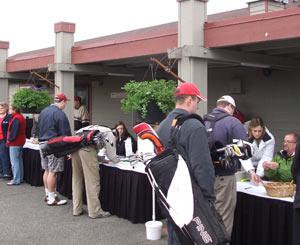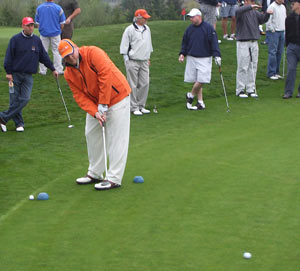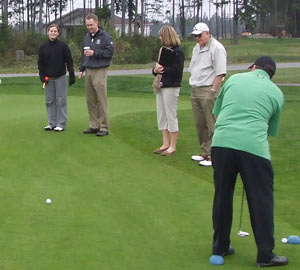 Brock at the putting contest. Apparently he's going hunting after playing golf.

Stephanie from the CF Foundation office, at the far left, is ready to measure putts.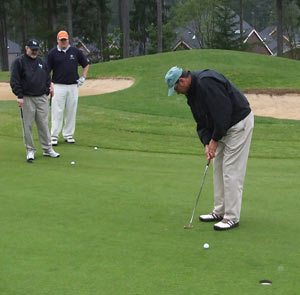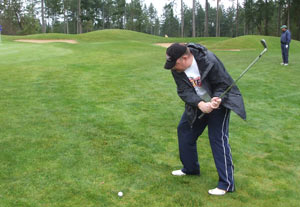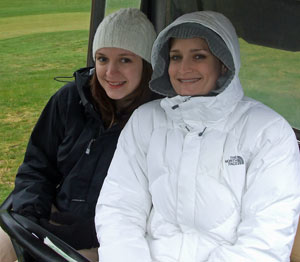 Carmen and Callie from the CF Foundation office braving the cold and the rain. They were up late at the Tacoma Tennis Auction Ball the night before, so I'm sure they slept well when they finally got home.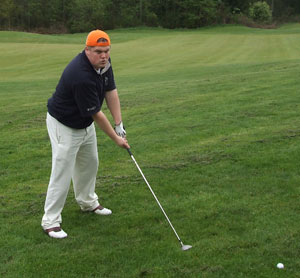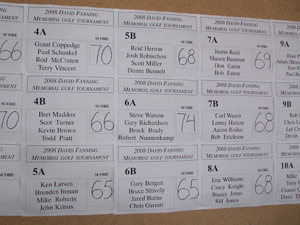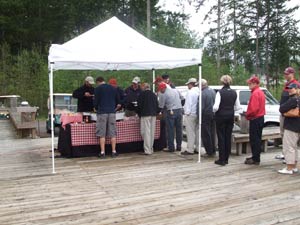 (Above) Our score, proving that we don't cheat.

(Left) Brock with some attitude.

(Right) Lining up for food from Porter's Place.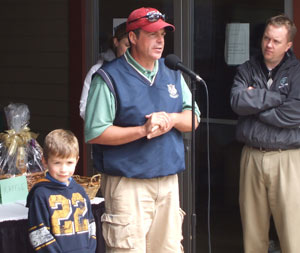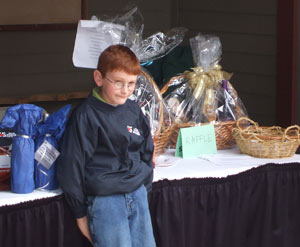 Karl and Evan Waara speaking to the golfers with Jeff Klien looking on.

Colin Fanning, David's son.