Moose Family & Friends IX

Billions and Billions of Pixels Served

Showing off our attire at the Spongebob Squarepants Movie Pre-movie party, November 2004.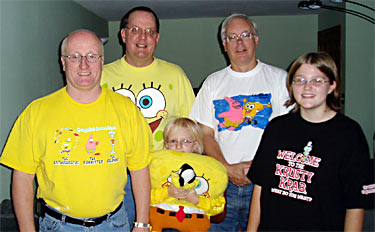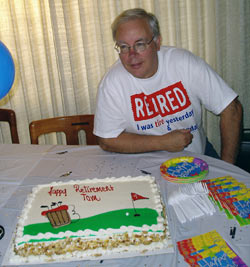 Tom Eksten and cake at his latest retirement party, November 2004.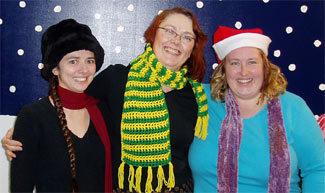 The ladies from White Center: Darlene, Shelley and Jody, December 2004.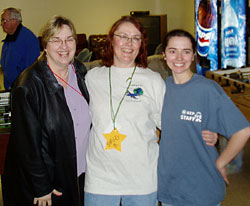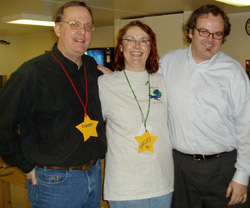 Shelley's going away party, April 2005. (L-R): Maria and Darlene; Robert and Jay; Tori.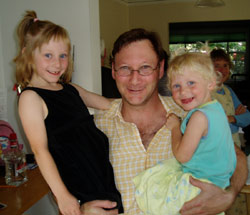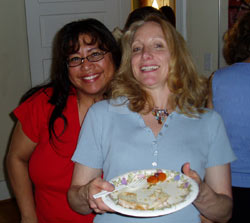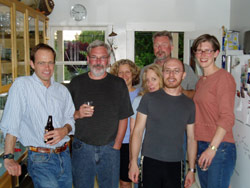 Connie's 50th birthday party, April 2005. (L-R): Valerie and Connie; Butch and the Lovelace kids; A portion of the party crowd.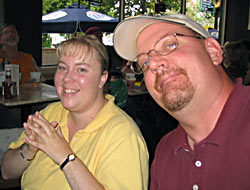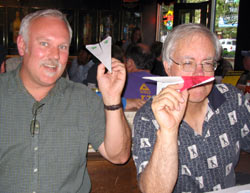 (Above and Right) Nick Halverson, Tom Eksten, Tom's daughter Jenny and Robert prepare their paper airplanes for the finals of the KJR Fly Fly Away Contest, August 2005. We all failed miserably in the finals but we each took home a $100 gift certificate from FX McRory's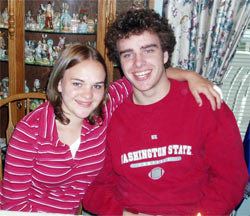 Laura and Tyler Van Horn at Tyler's 21st birthday party, September 2005.