Moose Family & Friends VI

No, you can never have enough.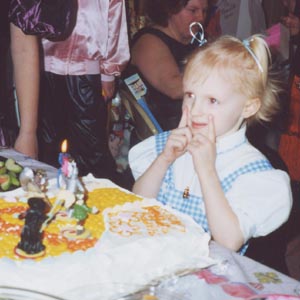 Carson Bosanko's 5th Birthday, March 2002

Wizard of Oz was the theme this year, so Carson is Dorothy!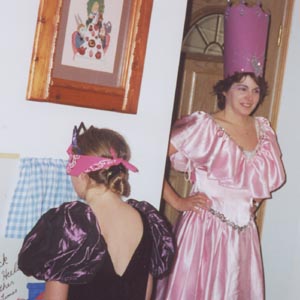 Good Witch Jennifer presides over Tori playing 'Pin the Shoes on Dorothy.'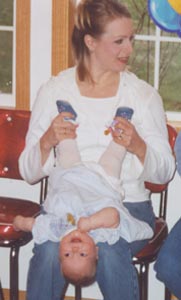 Jennifer's sister Becky giving her baby Lily the inverted party treatment.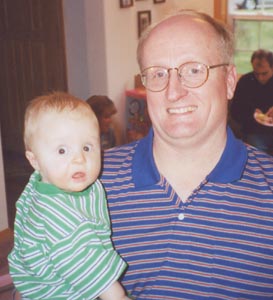 Jennifer needed a place to sit down and apparently the most convenient spot ended up being Robert's lap.

Laura Van Horn's 12th Birthday

Another theme birthday for the Van Horn's, this one was 'wear your favorite hat' party.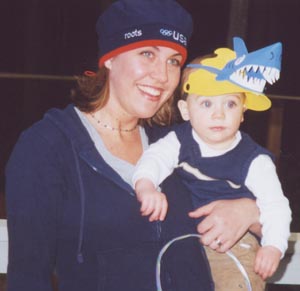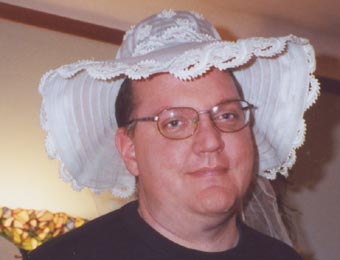 (Left) Melissa and Chance modelling their hats.

(Right) Robert as Mr. hat rack, wearing Maria' hat (from her wedding many moons ago) so she won't set it on fire while lighting Laura's birthday cake, also ensuring this blackmail worthy photo.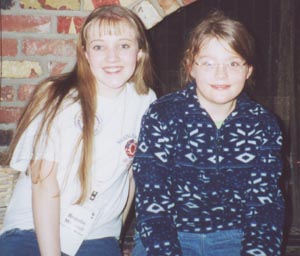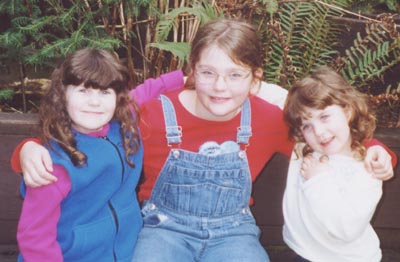 (Above) Tori with cousins Kat and Ela at Northwest Trek, March 2002.

(Left) Tori with cousins Kat and Ela and their dad Keith, February 2002.

Brandie Maxwell

Brandie is a CF patient who's had it a bit rougher than Tori - this photo is about one year after her liver transplant. Shown here with Tori at the Round Table pizza takeover CF fundraiser, March 2002.