Yakima Great Strides

May 10th, Tori's Troopers World Tour Stop #3

This was the inaugural Great Strides in Yakima and the committee did a great job for their first time out. The 3-mile course in Sarg Hubbard Park was flat and easy to walk and the weather was mostly sunny with temps in the 60's. KFC provided a yummy lunch of BBQ sandwiches, cole slaw and potato salad while Cherry FM 100.9 pounded out the oldies tunes. Because of all the CF events happening this weekend, the Troopers volunteered to help with walker check-in and keeping track of the money. When Robert finished counting, the walk brought in over $11,000!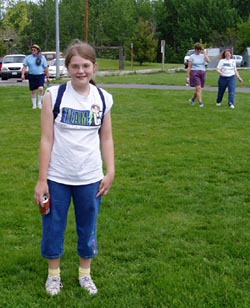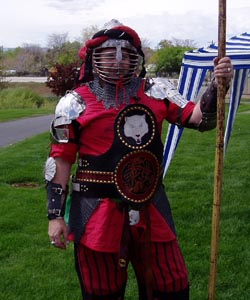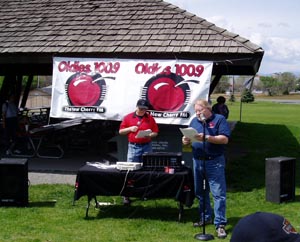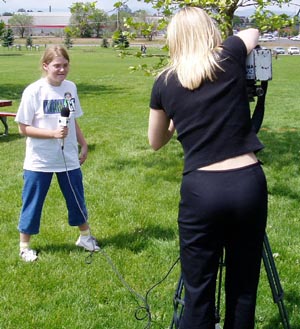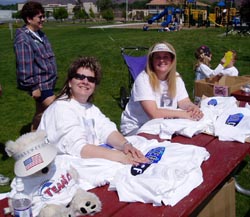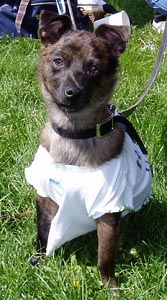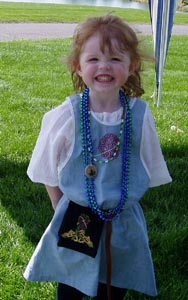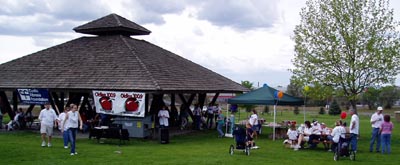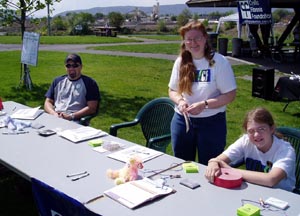 Add 'TV Star' to Tori's accomplishments. She's shown here talking to Yakima's KIMA-TV about CF and Great Strides.

The big picnic shelter and open grass areas provided a great location for the walk.

The guys from Cherry FM 100.9.

Here's Hayley from Hayley's Hikers.

Here's Hayley's dog Buddy. Note that this photo is a close up and Buddy really isn't the same size as Hayley.

Handing out the T-shirts and the free stuff.

(Right) Don't make Ed get all medieval on you! He walked the course in this outfit.

(Far Right) Tori finishing the walk.

Tori and Carol assisted by helper Shawn at the check-in table.