Tacoma Great Strides

May 17th, Tori's Troopers World Tour Stop #4

The Tacoma Great Strides is the second-largest in the state, surpassed only by Seattle. Jenny Adams and her committee did their usual excellent job, raising $80,000. Outback Steakhouse served up the food. The Troopers were represented by our family, Uncle Ken and the Bosankos this year.

Clockwise from upper left

The 2003 Tacoma Troopers;

Carol with her brother Ken;

The Maxwell ladies dog smooching; Walker registration;

Resting up prior to the walk.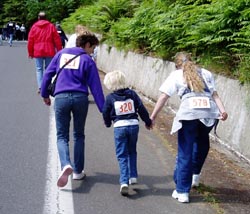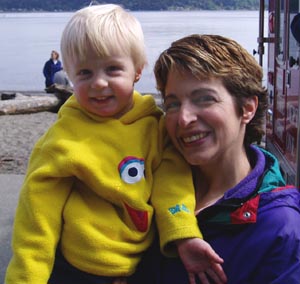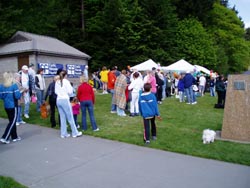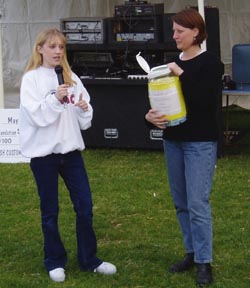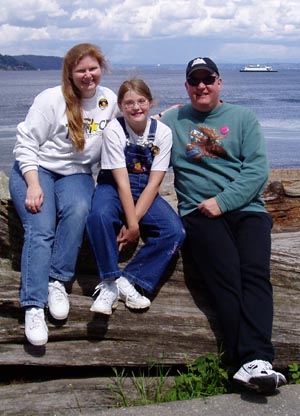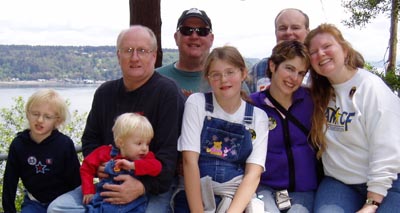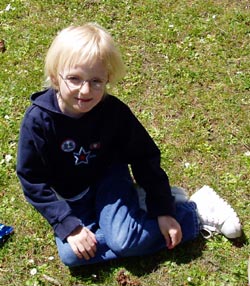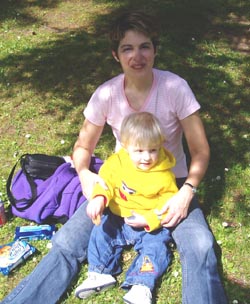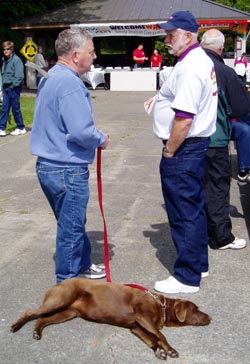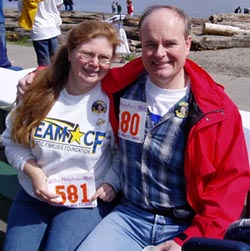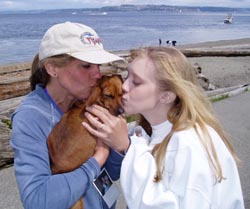 The Bosanko portion of the page. Carson and Cameron hanging out with mom Jennifer.

(Left) Posing at the beach after the walk.

(Right) Jennifer, Carson and Tori heading up the hill at the start of the walk.

(Below) Brandie Maxwell and Allison Thrasher announcing the raffle winners.