Seattle Great Strides 2007

May 20th - Tour de Tori stop #6

Tori's Troopers has walked at the Seattle Great Strides every year since 1994, putting our money where our feet are to help kids like Tori. This event continues to be one of the top CF walks in the country, raising over $360,000 this year!

Tori and Robert got to receive the $125,000 check from title sponsor Gilead and Tori presented a thank-you gift to them as well. Committee Chairman Robert got to goof around with Tony Ventrella and Josh Brown on stage.

Longhorn Barbecue fed the damp walkers and Dew Grass and Sorry! provided the musical entertainment. It was a very soggy day and our socks are still drying out, but we all had a good time.

A big thanks to all that walked and all that donated. For those who haven't donated yet, we'll take checks until about the end of June.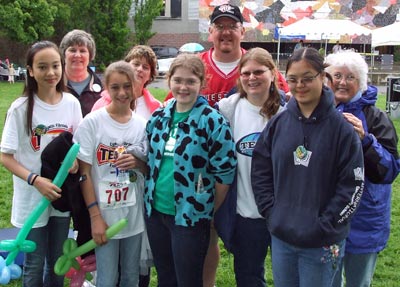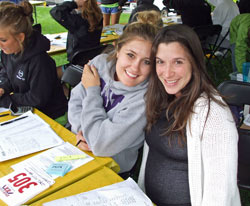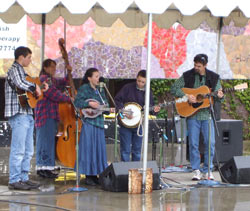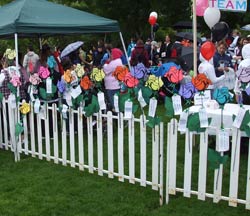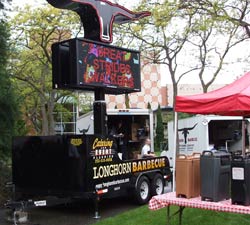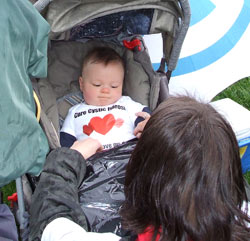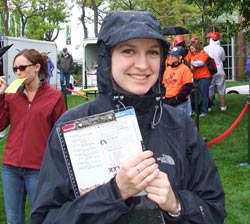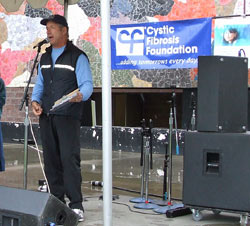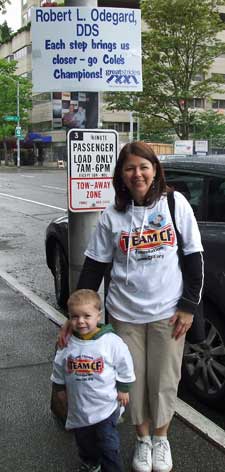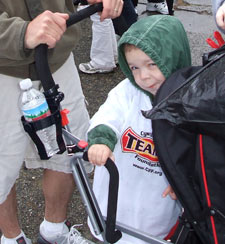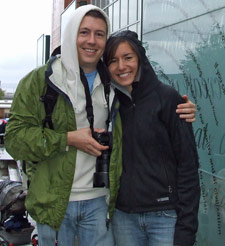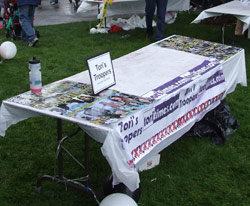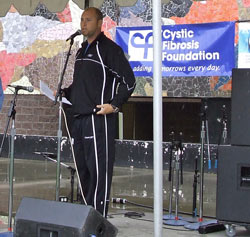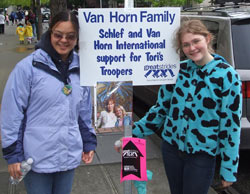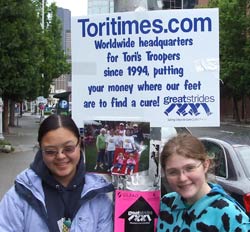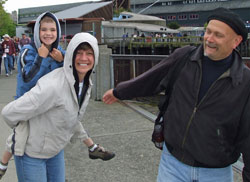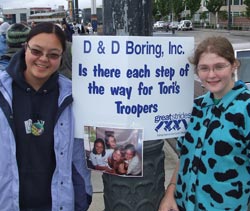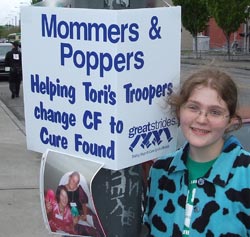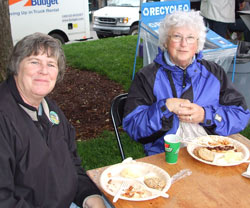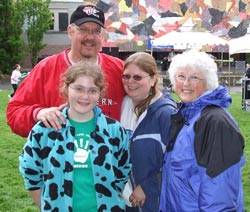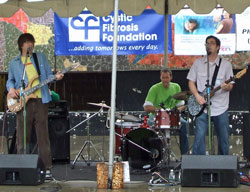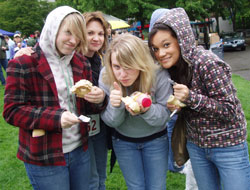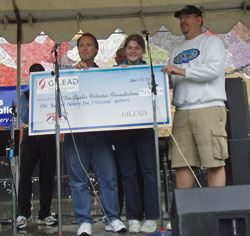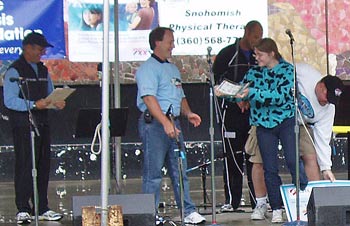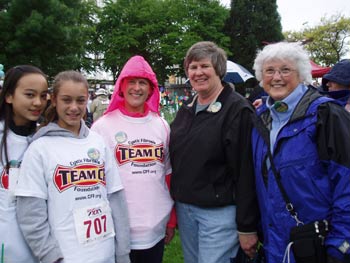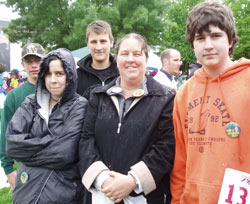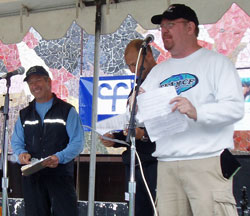 Here's a 45-second clip of Dew Grass performing before the walk.