David Fanning Golf Tourney 2007

May 5th - Tour de Tori stop #4

David Fanning was 32 years old when he lost his battle with CF in 2002. One of David's fundraising achievements was playing 65 holes of golf, so it was a natural to hold a golf tournament in his honor. The tournament was held on the Woodlands course at Hawk's Prairie in Lacey. This year was the fifth annual tournament and the third for our team. Robert,
Russ
,
Tom Eksten
were joined by Craig, who replaced Chuck after he wimped out.
Our team shot a semi-respectable 2 over par 74, which put us about 26th out of 36 teams. Robert won the putting contest, so all was not lost.

Our putting was good and our drives weren't, but we couldn't expect too much from four part-time hackers without a lot of 2007 practice time

Outback Steakhouse did a great job feeding the hungry golfers and the committee did a great job organizing the event. Now if we could talk about the 7:30am tee time...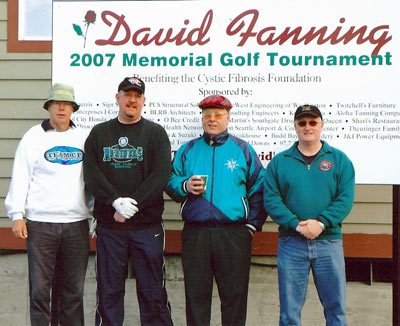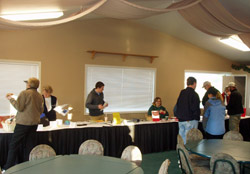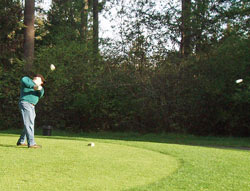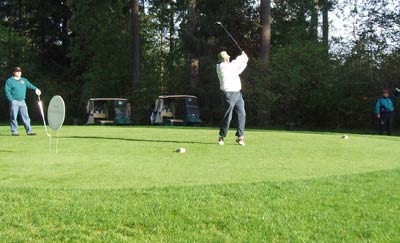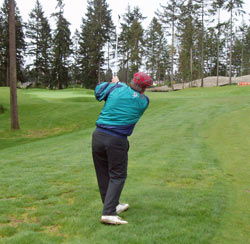 Checking in at 6:30am and gettin' a donut.

Craig hitting a second shot. A lot of our tee shots missed the fairways so we saw our fair share of rough.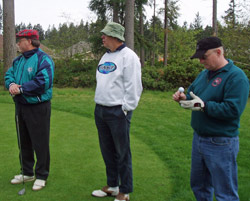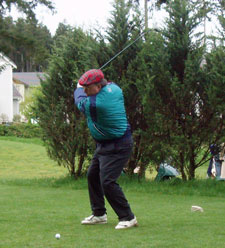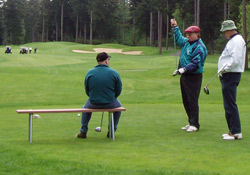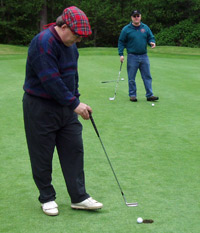 (Above) I have no idea what they're talking about.

(Left) Craig teeing off.

(Right) One of the many putts that ended up at the lip.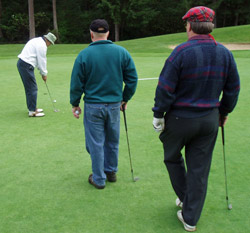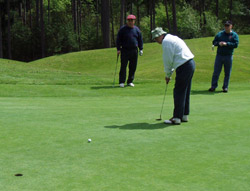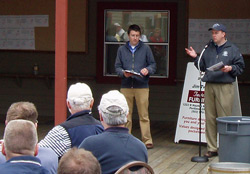 Russ pointing out our score. Why's he smiling?

(Left and Above) Hot putting action!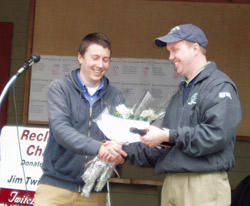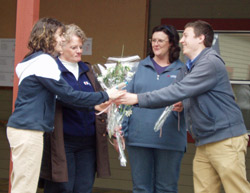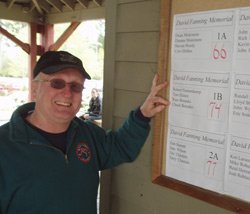 Brian Schwartz from the CFF office and Jeff Klein giving out prizes and praise for a great event.