Victoria, BC Great Strides 2005

May 29th - Tour de Tori stop #9

Living it up at the Old Spaghetti Factory on Saturday Night.

(L-R) Tori and Carol on the walk course; heading past the vintage 1942 building erected when the site was used by the military; team shot in front of Hatley Castle.

This is what the castle looks like when we're not standing in front of it. It was built by James Dunsmuir, son of Robert, in 1903.

(L-R) The billiard room; the main entry seen from the second floor; outside shot showing the ivy. The entire grounds cover over 500 acres!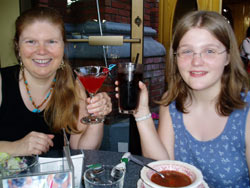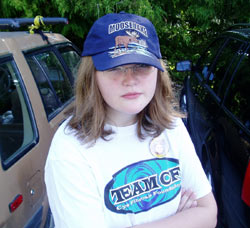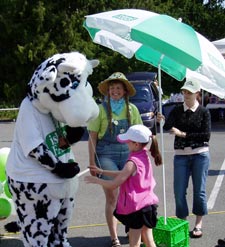 Tori breaking in Robert's new Moose Lake Cap before the walk on Sunday morning.

Bessie the giant cow from Island Farms Dairy.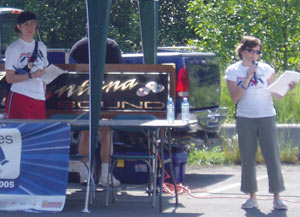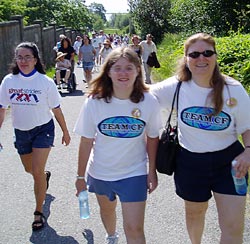 (Left) Brandy and Debra from the Victoria Chapter of the CCFF gettings things going.

(Right) The runners went first for their 8K run, sent on their way from a member of the RCMP.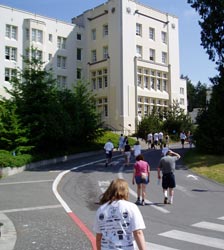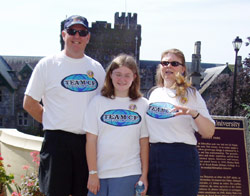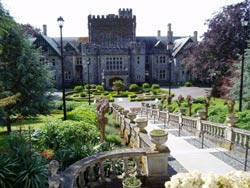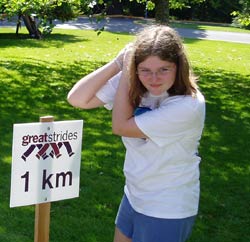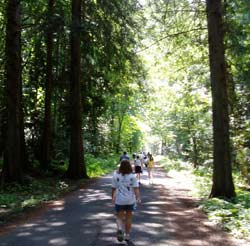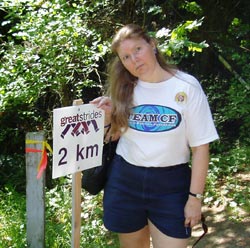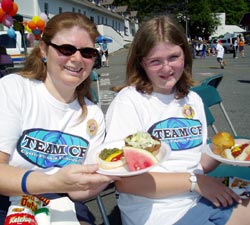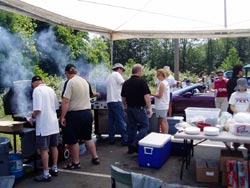 (Above) Kin Canada did a great job serving up the hamburgers and hot dogs.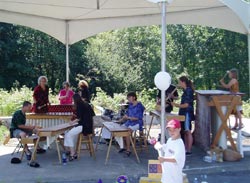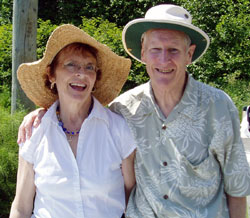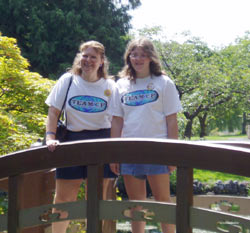 We met the Underhills at the walk. They've been active in the Foundation for over 30 years and had a 35-year-old son with CF.

The musical entertainment for the day.

In the Japanese Garden after the walk.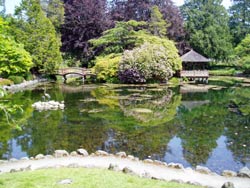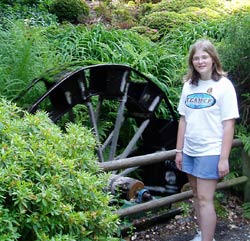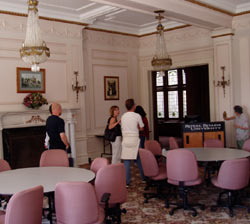 (Above and Right) In the Japanese Garden after the walk. The grounds also has a rose garden and Italian garden.

(Far right) Inside the castle, now used by Royal Roads University.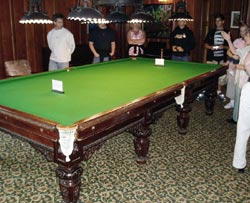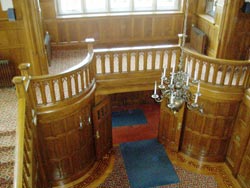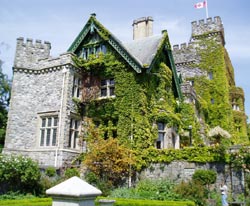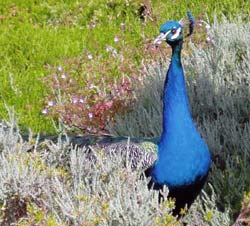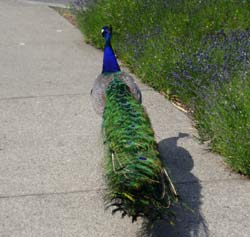 Two of the peacocks that roam the grounds.