Portland Great Strides 2005

May 21st - Tour de Tori stop #7

What's the big deal about a 340-mile round trip in the same day if there's money to raise for CF? The
Troopers
did just that for its first-ever Oregon fundraising trip. The 4-mile walk in the Rose Quarter started at 10:00am, so that meant leaving home at 6:45am and returning home 11 hours later. The event enjoys great support from
Platt Electric
and raised over $100,000!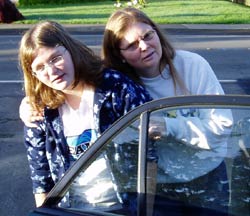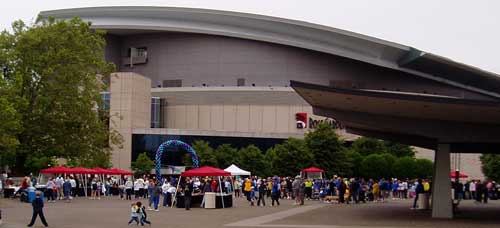 Redmond, 6:45am. Getting in the car. This is the last time we saw the sun.

Portland, 9:30am. Arriving at the Rose Quarter Commons (Rose Garden in the background).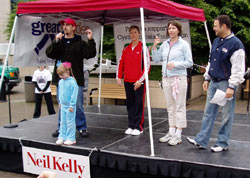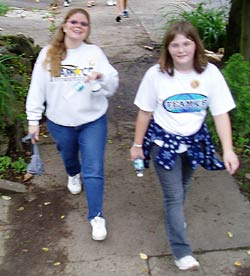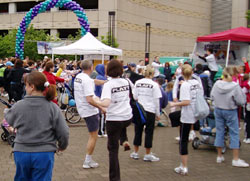 (L-R) Ken Ackerman from KATU-TV; Committee chairs Jim and Kim Smoltz; warming up with perky aerobics instructor Selena Mofitt.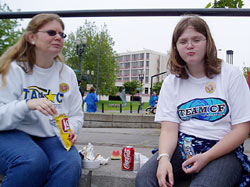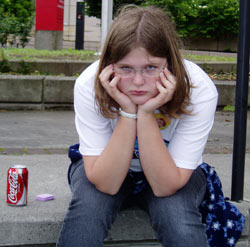 (L-R) The female Troopers on the walk; eating lunch provided by Applebees; A classic Tori pose.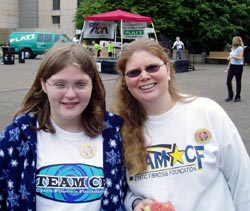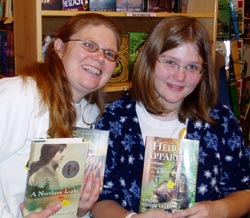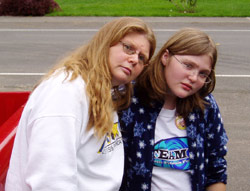 The female Troopers in their 'happy' pose.

Things perked up with a 90-minute trip to Powell's Books.

Redmond, 5:50pm. Getting back out of the car in a light rain, the Troopers call it a day.