Freemont Pub Crawl 2006

April 29th - Tour de Tori stop #3

"Beer today, CF cure tommorow"

This was the 5th annual Pub Crawl in Fremont, and
Tori's Pub Crawlers
have been at every one of them. The Bosankos joined Robert and Carol on this year's team, and when Pub Crawl veteran
Tom Eksten
announce he couldn't make it back from Hawaii in time for this event, we found a more than able replacement with Robert "The Rock" Foxworthy. This year a sellout crowd of 800 paid $35 each for six 8 ounce cups of beer, a Tully's espresso, Vitamin water, t-shirt and a whole lot of fun. A portion of the food sales went to CF as well. This year's crawl also marked the debut of
The Fightin' G-Gnomes Drinking Team
, made up of unwitting
Great Strides University
alumni. The weather was cloudy at the start but quickly turned to a steady rain, making this the wettest Pub Crawl so far. We chose to drink spirits rather than have dampened ones, and everybody else seemed to think the same way!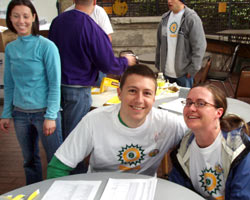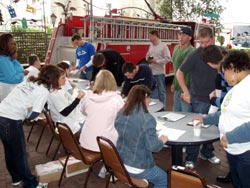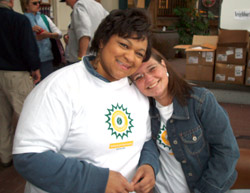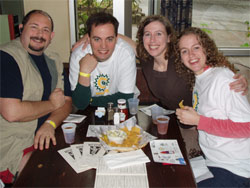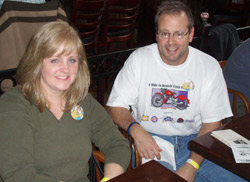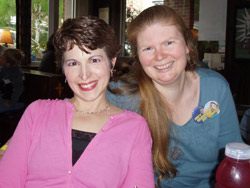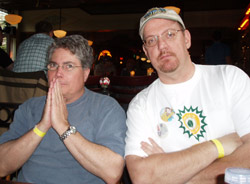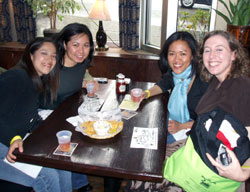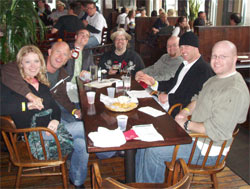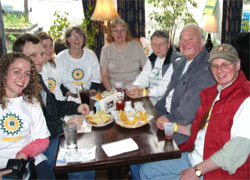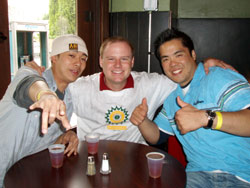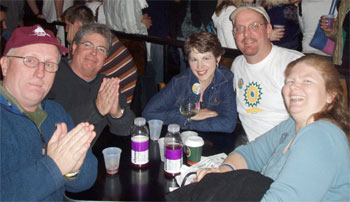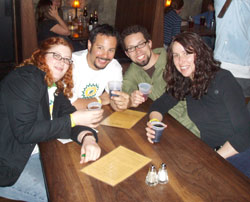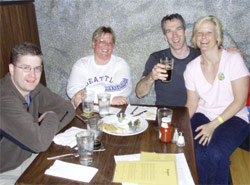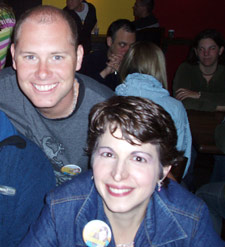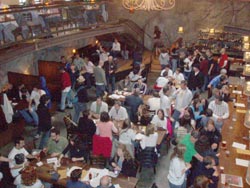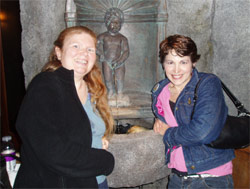 (Left - Right) Carol and Jennifer posing by a urinating water fountain; the bars were crawling with crawlers; Seahawk kicker Josh Brown dropped by to say hello.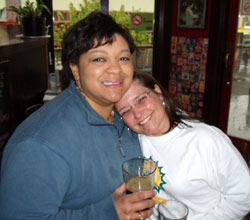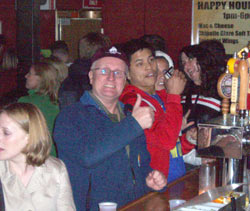 Joni and Wendy on the prowl for cute guys.

Russ scoring us beer at the Triangle.

Courtney, Brian & Aubra from the CF Foundation.

Check-in was busy at the History House.

Wendy and Joni helping out at check-in.

(Left-Right) Angie had a large contingent of crawlers, so big it took three photos to get them all.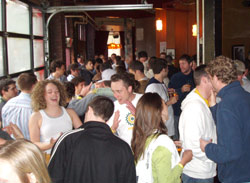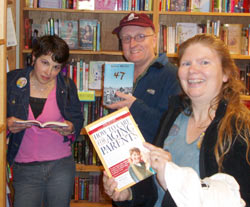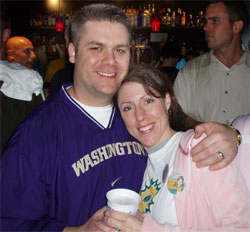 Taking a break from from the Triangle noise and crowd at the book store across the street.

The Triangle was crowded and noisy, but everybody was having a good time.

Mike and Nicci Brewer from Cole's Champions.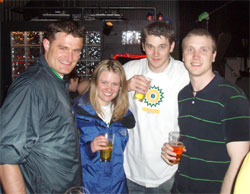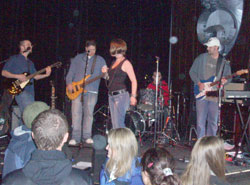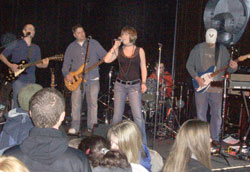 The Filthy None finished off the crawl with a concert at the Nectar. We couldn't stay too long, wearing damp socks for four hours takes its toll.