Seattle Great Strides 2006

May 21st - Tour de Tori stop #6

Tori's Troopers has walked at the Seattle Great Strides every year since 1994, putting our money where our feet are to help kids like Tori. This event continued its amazing run again this year by breaking our event record, raising over $312,000! 980 walkers did the 3-mile loop that began and ended at the Seattle Center Amphitheater. Everybody returned to a great lunch provided by Longhorn Barbecue and tunes by Sorry!. Skies were sunny early with some clouds later, and the rain held off until the last of us were heading home. Josh Brown from the Seahawks joined us this year and brought his own walk team.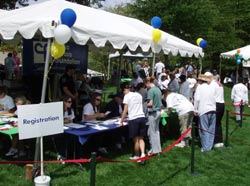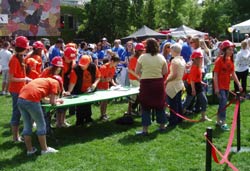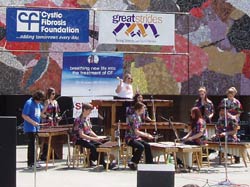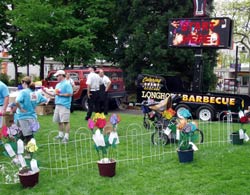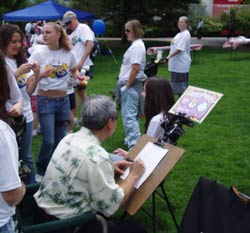 Registration was busy with 980 walkers.

Fueling up on bagels, bananas and juice.

CF Under Destruction had some of the best outfits.

Portion of the Rose Garden.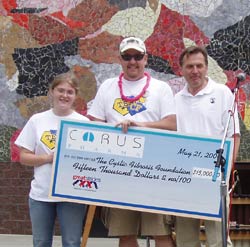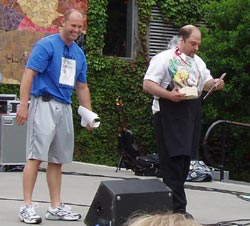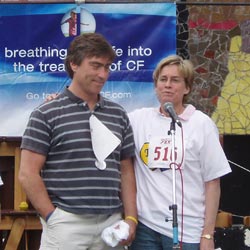 Carol and Robert with Dr. Bruce Montgomery and his $15,000 check from Corus Pharma.

Josh Brown presenting Longhorn Barbecue with a gift and thanking them for all the great food.

Dr. Ron Gibson and Dr. Bonnie Ramsey from Children's Hospital and the Theraputic Development Network.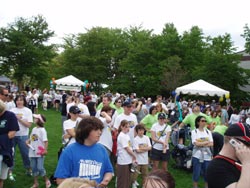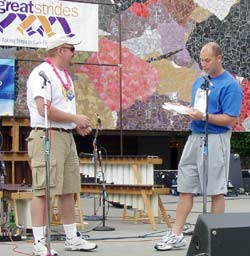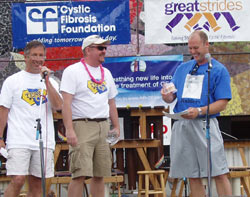 (Left) Josh Brown heaping praise upon Robert.

(Above Center) Tony Ventrella joins in to talk about cupcakes.

(Above Right) The large crowd looks unimpressed with the cupcake banter.

(Below) Tori's Troopers' signs for this year.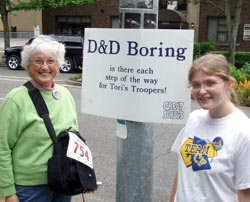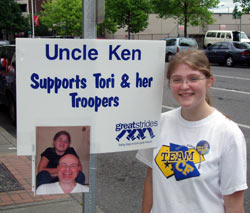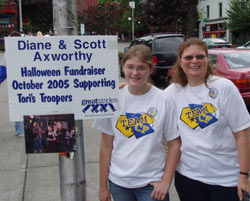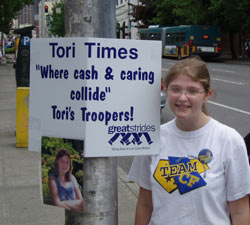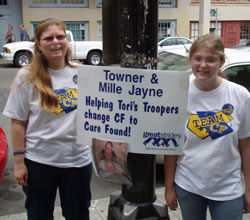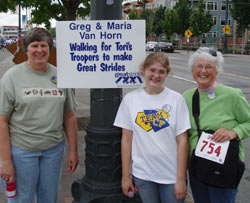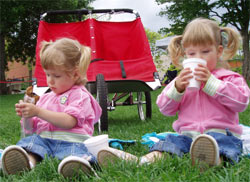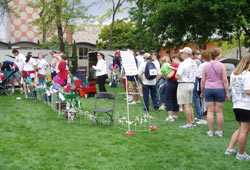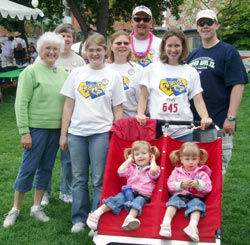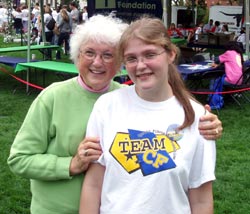 The 2006 Tori's Troopers, minus the Dennis family, the Reanier duo and Tori's mentor Katie.

Aubra, Allison and Ty enjoying the chance to sit down for a little bit.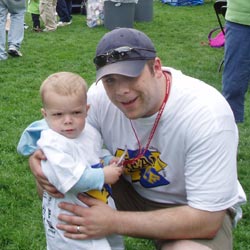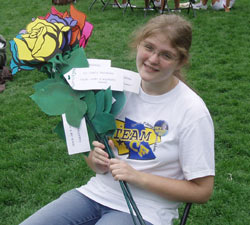 (Left) Cole and Mike Brewer from Cole's Champions.

(Above) Sorry! provided the post-walk tunes.

(Right) Tori with the team's roses for this year.