Snoqualmie Valley Great Strides 2006

September 30th - Tour de Tori stop #10

This new walk was spearheaded by Kathy and Ray Gallagher of
Katie's Kingdom
. The 2.3 mile walk started and finished at Snoqualmie's Centennial Park.
Foresters
provided title sponsorship,
Gordy's BBQ
provided the food, Mother Nature provided the clouds and 175 walkers provided over $35,000.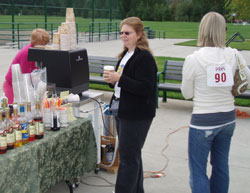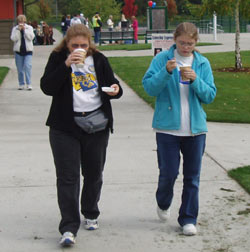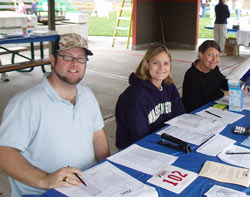 (Above and Right) Carol and Tori getting their respective mocha and hot chocolate fixes.

(Above and Below) Ty, Callie and Allison hard at work at the registration table.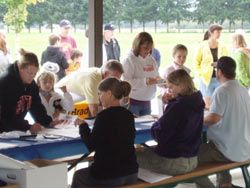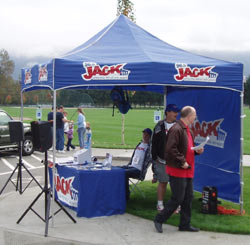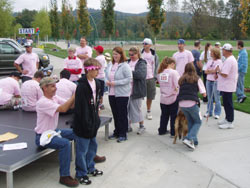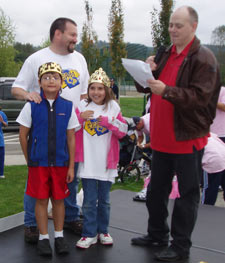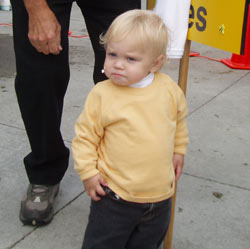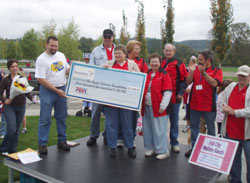 (Above and Below) Ray Gallagher with members of the Foresters.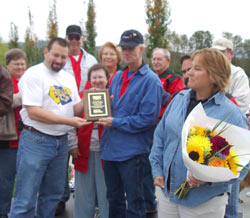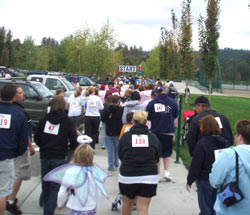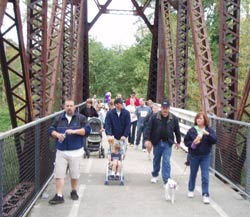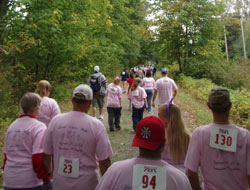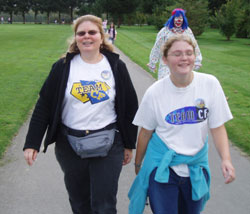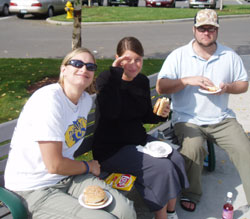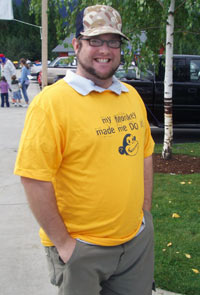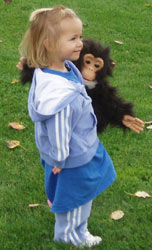 Carol and Tori being stalked by a clown.

Callie, Allison and Ty enjoying some Gordy's BBQ.

Random monkey-related photos from the walk.