The Tori Photo Spectacular V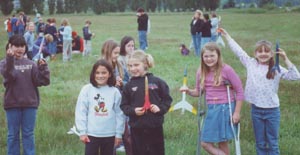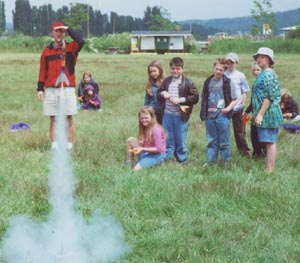 (Above) Here's Tori and her classmates launching rockets at 60 Acres Park in Redmond, WA, June 2001.

(Right) Tori launching her multi-colored Alpha 3.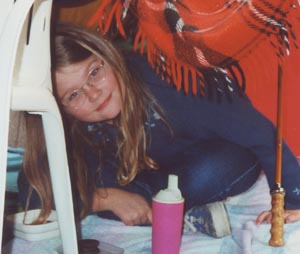 A couple of old blankets, an umbrella, some lawn furniture and presto! - Instant Fort! April 2001.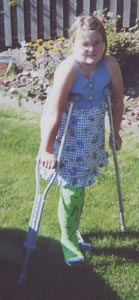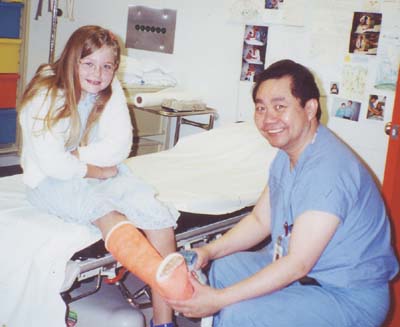 Tori broke her leg just above the ankle on May 3, 2001. She jumped for a bar at the school playground and missed, landing awkwardly on her leg. She's shown on the left with her long cast, and below six weeks later getting her short cast removed. By mid-July she was back to full speed.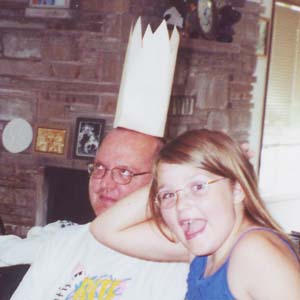 Father's Day 2001. Robert is the king of the castle for a day. Tori is the court jestor.

'Dad, stop it, you're embarrasing me!'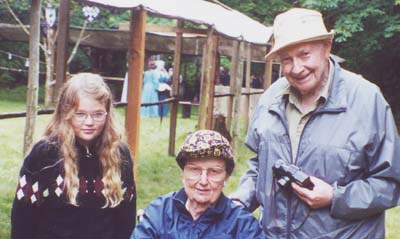 Tori with Mommers and Poppers Jayne, July 2001.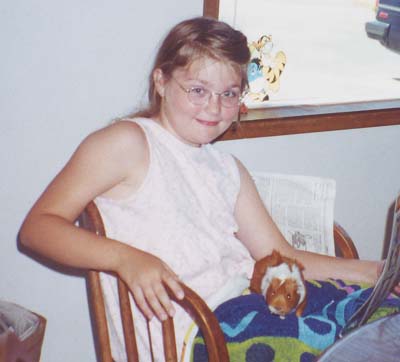 Tori with the Dennis' guinea pig, July 2001.