Connell Bike-a-Thon 2004

April 17th, Tori's Troopers World Tour '04 Stop #2

Here's Tori with her new helmet and new bike. This was her first time riding any distance with her new bike, so she did really well cycling for 28 laps.

(Above) Greg Hart doing his usual great job at the prize table.

(Left and Far Left) There were two rest stops on the course where you could get water and treats. The brownies were especially tasty.

Part of the group photo showing the riders. Robert is the tall yellow sponge in the back just left of center with Tori in front of him.

(Left) One of the younger riders completing a lap. (Above) The bike repair crew keeping busy.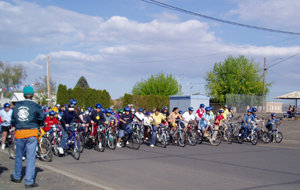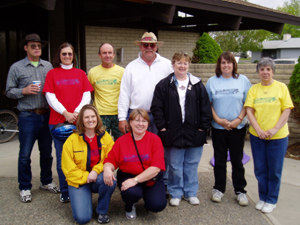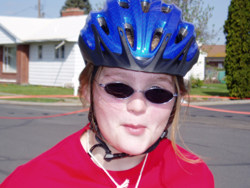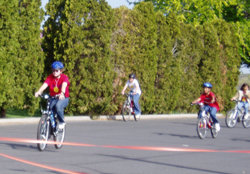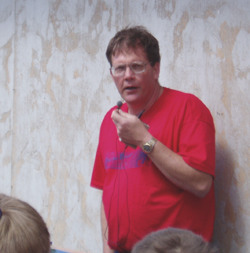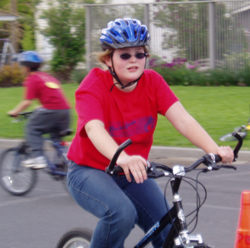 This was the 20th annual bike-a-thon in Connell, a community of about 3,200 in eastern Washington, about 30 miles north of the Tri-Cities. Julie and Greg Hart have done a fantastic job with this event year-in and year-out, and decided this would be the last one. Over the last 20 years, this event has raised over $600,000! This year's event had over 250 cyclists and will probably raise close to $70,000. The course is one mile long on the streets around a residential neighborhood. The streets were blocked off from traffic, giving everybody plenty of elbow room. Tori did 28 laps on her new bike and Robert rode for 38 laps. Carol was the pit crew/photographer once again, and her best shots are shown below. After the riding was done, it was corn dogs for everyone! Go to
connellcfbike.com
for more info on this event.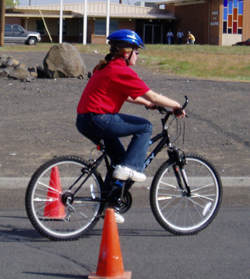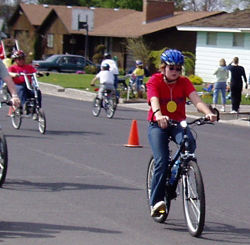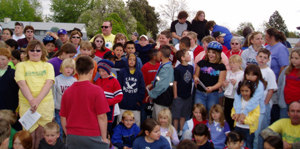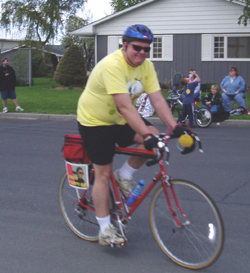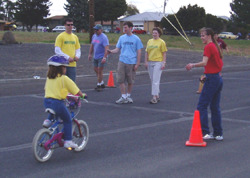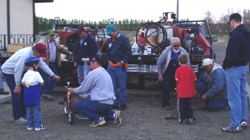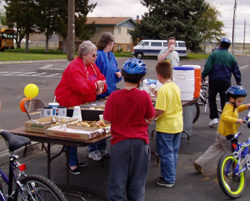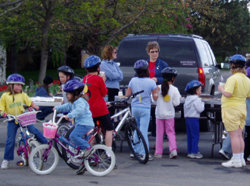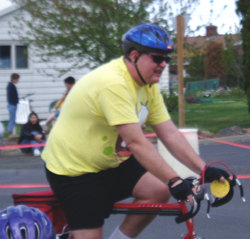 Robert went with the Spongebob look this year. Unlike last year's flat tire problems, nothing stood in his way in completing 38 laps in 3 hours. Nothing will be mentioned about the post-event wedgie.

This is probably the most remarkable photo. These folks helped with the bike-a-thon for all twenty years!