We've spent a week on the Oregon coast each year since 1997. The dates are coordinated with a bunch of friends and their families, so there always seems to be a group of people to do stuff with. This year we peaked at 16 kids and adults. Activities this time around included beach time, golf, riding on the sand dunes, kite flying and playing Spongebob Uno.

The weather was a bit flaky this year. We had sun every single day, but most of the time a constant northerly wind in excess of 25 mph limited time on the beach. One day the temperature reached 101 degrees in Newport, 20 miles to the north, at the same time we were bundled up on the beach trying to escape the wind. We managed about two days' worth of beach time out of the six we were there. We also visited the formal gardens at Shore Acres Park in Coos Bay and the Air Museum in Tillamook.

Nobody got sick this year and we found a hit in Spongebob Uno. Watch out for the Super Absorbency Card!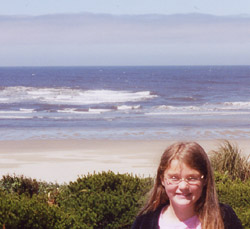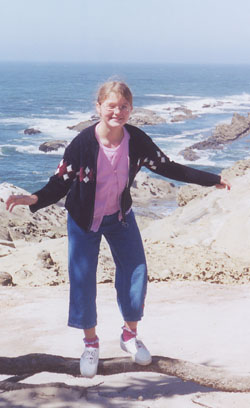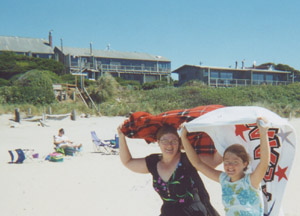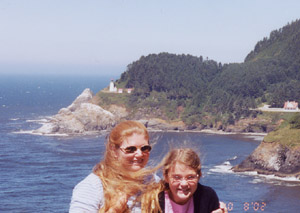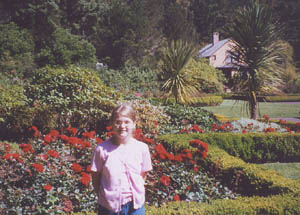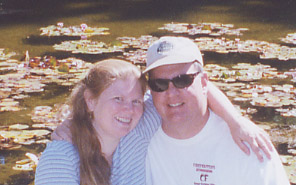 Shore Acres Park, Coos Bay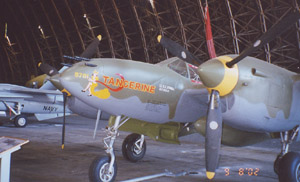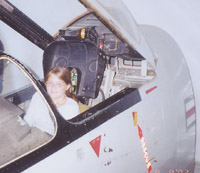 Our first stop was the Tillamook Air Museum. This is housed in a World War II blimp hanger, the largest clear-span wood structure in the world. At top is a P-38 Lightning, and at left is Tori in an F-8U flight simulator.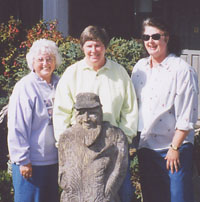 (Right) Did we say it was windy? Carol and Tori  battling the wind on the beach. This also shows Cape Cod Cottages in the background.

(Left) Did we say it was windy? Carol and Tori at the Heceta Head lighthouse with hair blowing and whitecaps in the background.

The veterans of our annual trek to the coast, (l-r) Jan Contento, Ruth Wieser and Linda Dougherty.

(Right) Shore Acres Park at Coos Bay has a formal gardens originally planted in the early 1900's.

(Left) Carol and Robert at one of the ponds at Shore Acres.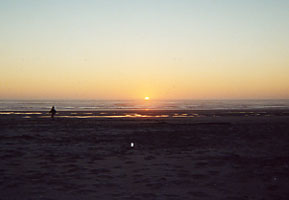 Sunny skies all week made for great sunsets.

This is the view from the doorway of our room for the entire week. Hey, how'd that kid get in the picture?