Depending on which week we spend in Oregon, it's usually either Robert's or Tori's birthday. This year it was Robert's turn, but we celebrate both on the coast regardless of the date.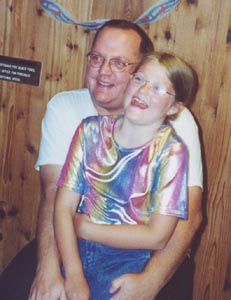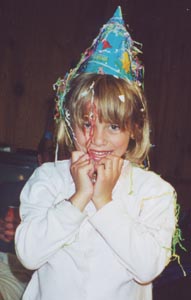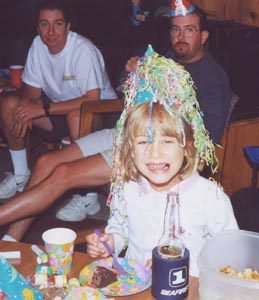 Haley downs some cake while her uncles watch. No, that's not her beer in front of her!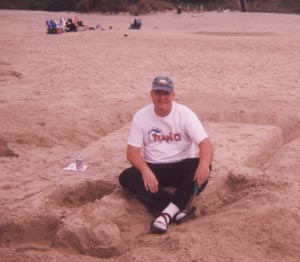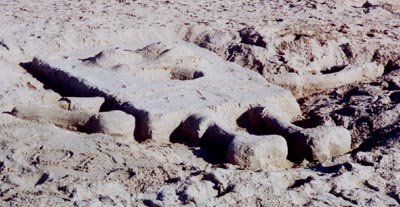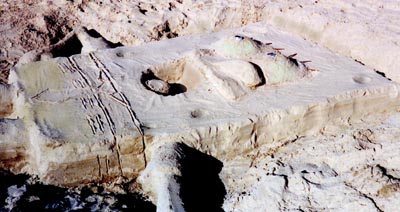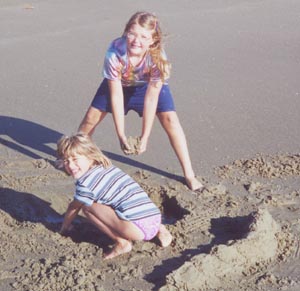 (Left) Robert finally got down to the beach after spending five days in the motel room. Here he is finally getting sand under his fingernails.

(Right) Tori and Haley taking advantage of the one afternoon where the sun actually made an appearance.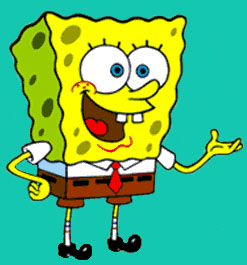 Robert's sand sculpture for 2001 is a redition of Spongebob Squarepants, called 'Spongebob Sandypants'. This of course follows the logical progression from 'Sand Moose' (1997), 'Son of Sand Moose' (1998), 'Voyager in Sand' (1999) and 'Silicon Defiant' (2000). Actually it doesn't, but sometimes it's best not to ask.

The photos were taken with the sun out and don't necessarily do the creation justice. For those not familiar with Spongebob, watch Nickelodeon weekends at 10:00am. For those that don't want to do that, below is what he looks like.

A word of warning: A sculpture of Johnny Bravo was on the drawing boards until Robert got sick, so watch out for 2002. If you don't know Johnny Bravo, you've got to start watching more cartoons!