Christmas Party 2001

Each year we host a Christmas party, continuing a tradition started 15 years ago when the Parks staff got together. Now it's Parks staff and other family friends getting together at our house to have a good time. We also use this as a reason to make us clean house!

A good time was had by all, and nobody had to call 911.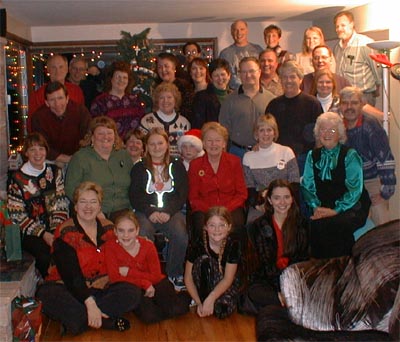 The 2001 group shot.We usually average around 30 people. No, I'm not writing everybody's name!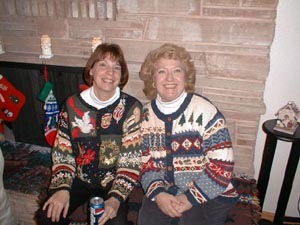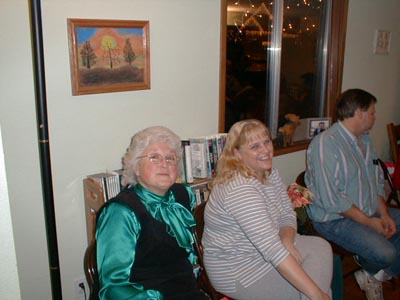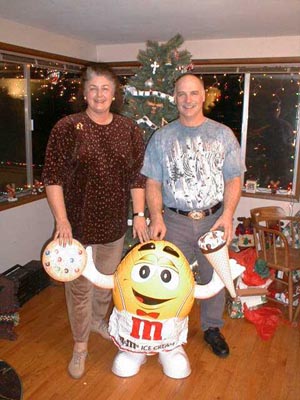 Darlene Sellers, Shelley Brittingham and Helen Gonzales hanging out on the couch with the moose stuffed animals.

Linda Dougherty and Dale Dahl with a chocolately friend.

Ken Schellhase, Maria Van Horn, and Commander Bev Sheldahl.

Gail Long, Cathy Currie and their holiday sweaters.

Jan  Contento and Pam Schellhase.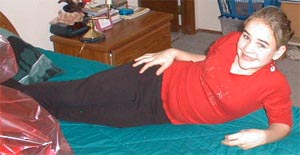 Laura Van Horn lounging around.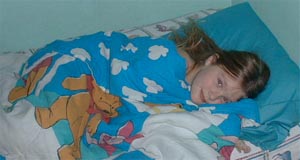 A tuckered Tori crashes after the party. She made it to 1:00am!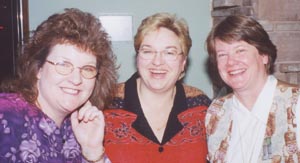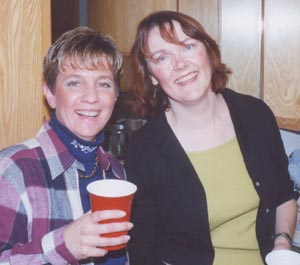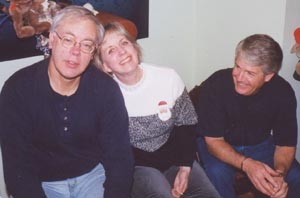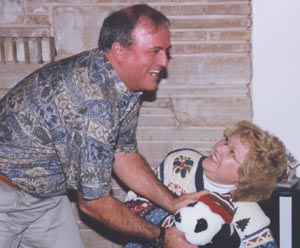 Helen Gonzales, Maria Van Horn and Chris Mayo having a good time.

Donna Oster-Dahl and Shelley Brittingham heading for a refill!

Tom Eksten, Wendy Gallagher and her husband Pat.

Kevin Mayo attempts to wrestle away Cathy Currie's bear during the gift exchange. This is a take no prisoners event!