Vacation 1999

When the grind of elementary school, Parks & Recreation or daily life in Redmond get to us, we head for Cape Cod Cottages, just south of Waldport, Oregon. Here's some photos of our week in August playing in the sand with our friends and their families.

This is the infamous Wave Jumping Woman, Linda Dougherty, teaming up with Tori to take on the cold Pacific Ocean.

When Linda's not jumping waves, she's making cool stuff in the sand, like this serpent.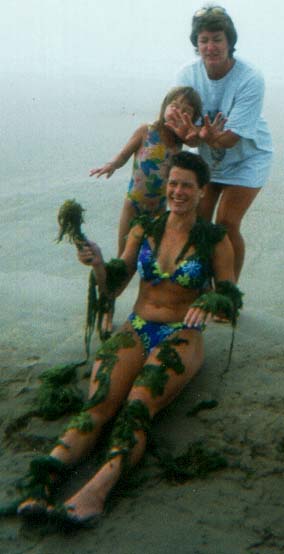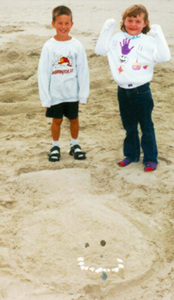 Tori and Nolan (Mona's son) standing by Tori and Carol's Sand Fish.

Mona being turned into the Sea Kelp Queen by her daughter Haley and sister Robbie.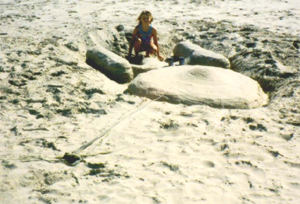 Star Trek Fan Robert made Voyager In Sand, here showing off the sea kelp phaser bank.

Another shot of Voyager, showcasing the dual beer can torpedo launchers.

Robert's contribution to the Marine Theme Sand Sculpture Zone was this octopus.

Robert & Carol enjoying another sunny but windy day at the beach.

Tori took this photo as we were about to head back home after a week of playing in the sun, surf and sand.

Part of the tradition at the coast is celebrating Tori's birthday. Here she is with Nolan, Haley and Neon, her birthday Beanie Baby acquisition.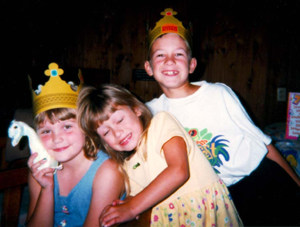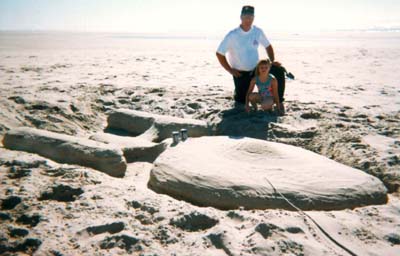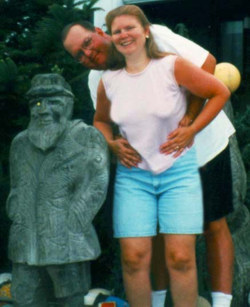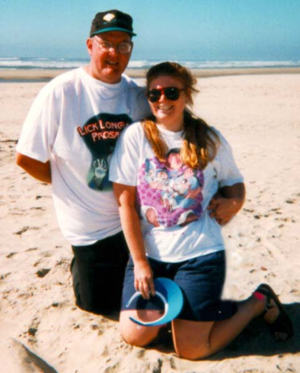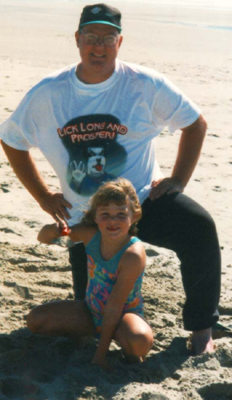 Robert and Tori on the beach, probably in-between sand castle building and wave jumping.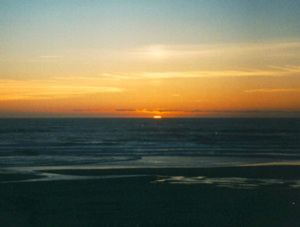 One of the many spectacular sunsets we saw.