CF Stair Climb 2005

This annual event is an ascent of 56 flights of stairs of the Washington Mutual Tower, the second tallest building in Seattle. The reward, besides raising money for CF research, is food, water and beer. Robert has been one of the beer pourers for the past few years and we poured three whole kegs' worth of Red Hook for the 350+ climbers. When the climbing, eating and drinking were done, an event-record $130,000+ had been raised.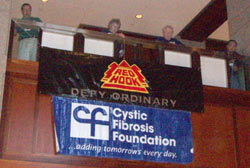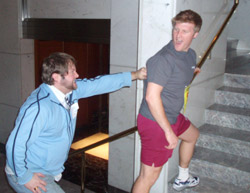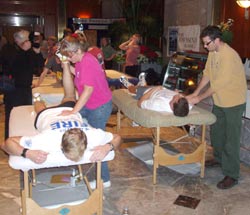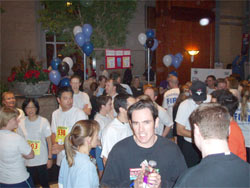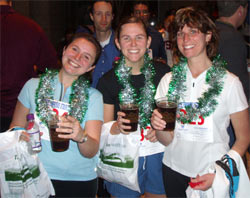 The massage tables were busy.

(Above) Ty Garfield's ugly side rears its head as he does whatever it takes to pass.

(Right) Ty the event mule hauling another load.

Mmm, beer. Robert and Angie were everybody's best friends for a couple of hours.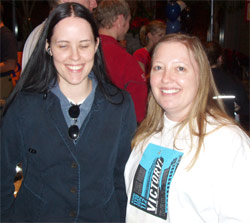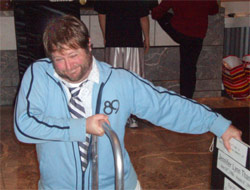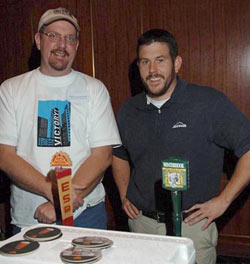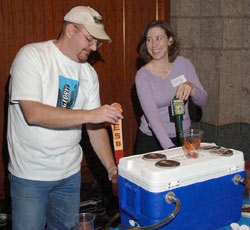 The most important person at Stairclimb - Steve from Red Hook Brewery. Two kegs of ESB and one keg of Winterhook were consumed by night's end.

The second-most important people at Stairclimb - Robert and Angie pouring a few hundred glasses of tasty beer.

Lots of Wired energy drinks next to the beer.