The Tori's Pub Crawlers duo of Robert and Carol joined over 130 other charitable drinkers for the first ever Kirkland Pub Crawl. We joined up with the Kirschenmans for a Cure team to hit all six participating taverns and the Southern Comfort performance at the Wilde Rover.

Kirkland Pub Crawl 2007

Saturday, October 6th

"Beer today, CF cure tommorow"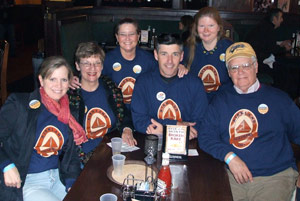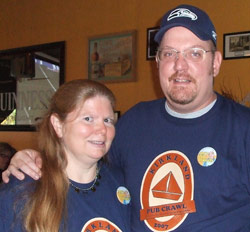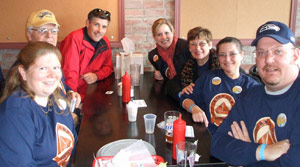 (Left) The Kirschenmans and Carol at the first stop, The Wilde Rover.

(Above) The whole gang at the Wingdome, the second stop.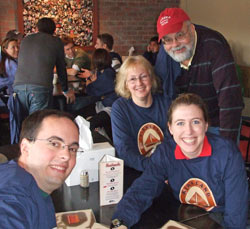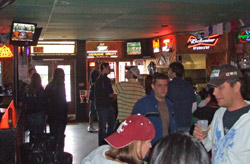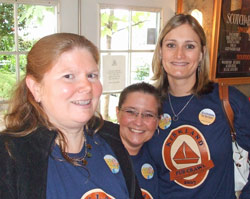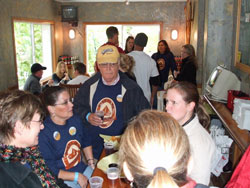 The Time Out Sports Bar was third on the list.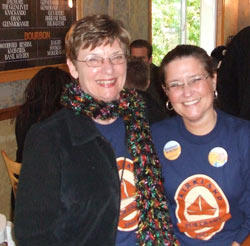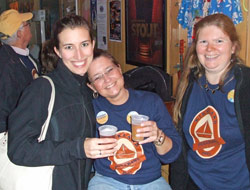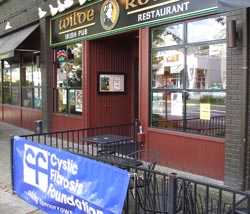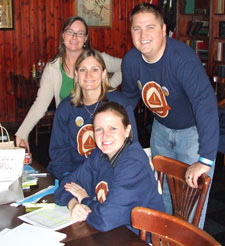 The Slip was the fourth stop. It was tiny with not a lot of tables, but we still found room to drink.

Tiki Joe's was stop number five. Katie from the CF Foundation office joined us for a quick one. We didn't get a photo at the last stop, the Central Club.

(Right) A ten-minute video of our pub crawling. The lighting was poor (duh, they're bars) so the video is a bit muddy. We're still waiting for Joni's widsom, by the way.

Callie from the CF Foundation office at the Slip.

Kirschenmans are friendly after a few brewskis.