Texas Hold 'Em Tournament 2006

Thursday, November 16th

A $200 buy-in bought an evening of poker at
Mario's
, 1513 6th Avenue, in downtown Seattle. Josh Brown from the Seahawks helped auction off one of his kicking shoes and other great items.
Tori's Tilters
were there trying to play a little better than last year. Carol couldn't make it to the tourney, so wife-for-a-night
Connie Blumen
filled the drinking position on the team.
The team's poker performance was much improved this year - I finished 4th at my table and knocked out a player. An ace on the river ended my tournament run, giving
KISW's
Double R
three-of-a-kind over my two pair. I don't take as many photos at an event like this since I'm not moving around, but I hope I captured the flavor of the event. It's never too early to get ready for the big CF tourney on February 10th at Qwest Field!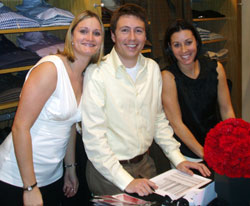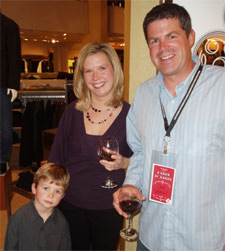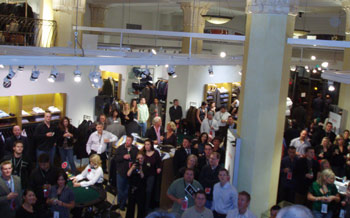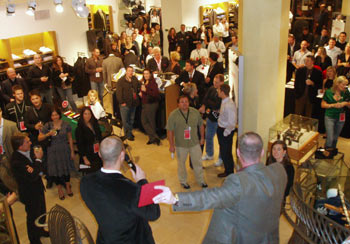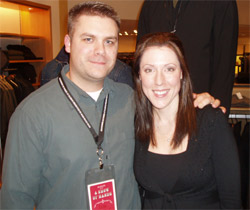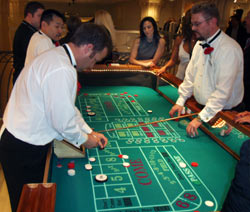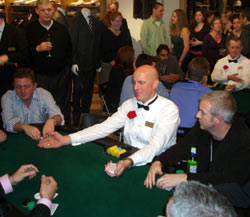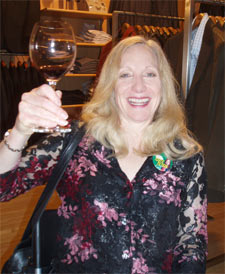 Josh Brown and KMPS' Randy Scott doing the live auction. We got stuck upstairs so you get the shot from behind.

Craps instruction was available for the guests.

Connie enjoying the drinking priviliges.

(Above) Mike and Nikki Brewer

(Left) Evan, Liisa and Carl Waara.

Callie, Brian and Courtney from the CFF office. This was Courtney's last event before moving to California (sniff).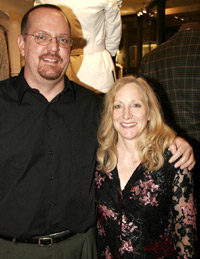 (Right) The Tilters team, Robert and wife-for-a-night Connie.