Gavin Gray's

Super Bowl Party 2007

This party was over seven years in the making - a steady stream of 'encouragement' over the years from fellow staff, a lot of hard work by Gavin and a little luck came together to pull this off. Highlights of the day included tours of the million-gallon retention pond across the street and the Adventure Level of Gavin's house. Everybody also got to see the modest-free bathroom, the Anvil of Safety and the vanquished Man-Eating Ivy. I think there was a football game on TV, too. Next up is a barbeque this summer!

(Above and Left) Touring the retention pond.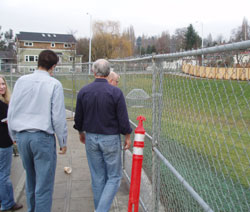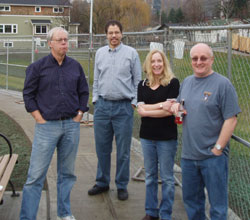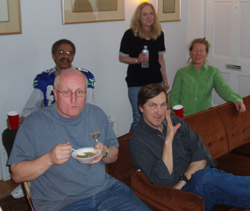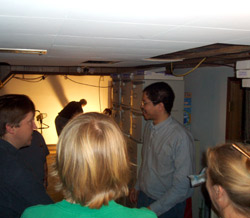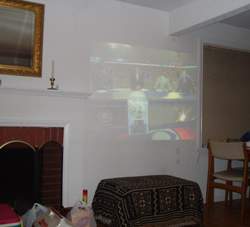 Russ, Gavin's dad Thomas, Connie and the McClellan's enjoying the game.

Touring the Adventure Level.

No big screen? No problem! Cable hook-up + VCR + projector + wall = game time!