Explorer Students help fight CF

Mrs. Davis' 5th/6th grade class took on the challenge of raising money for their classmate Tori. Their effort began on April 22nd when Robert gave them some background info on CF and the kids wrote presentations to share with the rest of the school. They used these presentations to educate the rest of the school on CF. The results of their efforts are shown below.

Explorer Art Walk

$680

All three classes at Explorer created various works of art that were hung on the classroom walls. At the monthly parents meeting, parents were encouraged to make a donation to CF by 'bidding' on the artwork. When the dust settled, $680 was raised and the parents got some great artwork from their kids.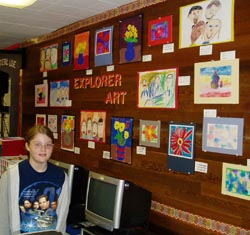 Explorer Garage Sale

$774

Explorer families got the chance to divest themselves of no longer needed items while helping a good cause. The sale raised $774.00!

Ruby's Diner

$313

Rudy's Diner in Redmond Town Center has a program where they donate 20% of the evening's revenue for charitable causes. Explorer's CF night was May 5th, and families consumed enough hamburgers, fries and milk shakes to generate $313 from Ruby's!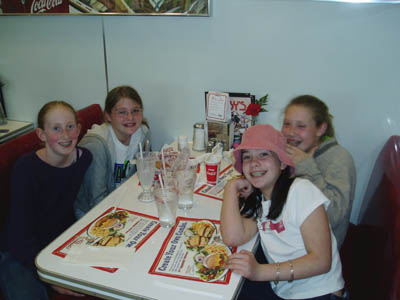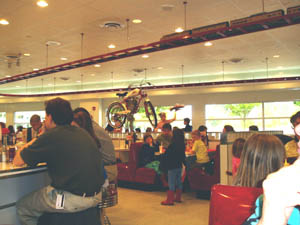 Coin Drive and Bake Sale

$1,304.06

These kicked off their fundraising efforts. The coin drive went for a week, the bake sale for three days. When all the cookies were sold and the coins were counted, they raised $1,304.06!