The General Colon Bowel Movement made its fourth appearance at this fundraiser for Crohn's and Colitis research held at Qwest Field. Steve Humphreys joined us for the first time this year, joining Connie, Tom and Robert to make it a quartet. Over 1,000 walkers and runners participated, raising at least $110,000 so far.

Guts and Glory  5k Walk/Run 2007

Left to Right: Steve, Robert, Connie and Tom.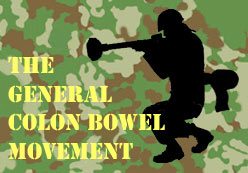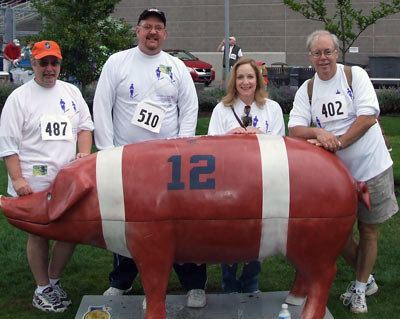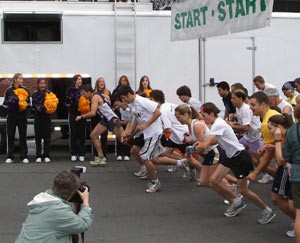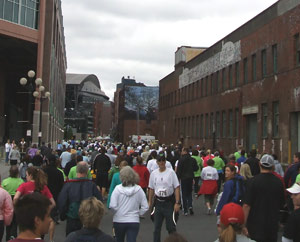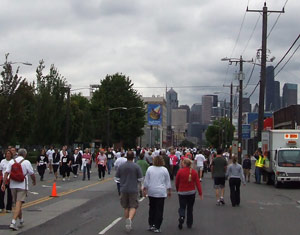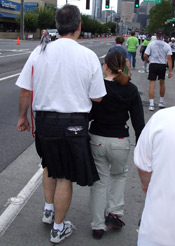 The walkers start, alongside Qwest Field and heading to Safeco Field.

The walkers on 1st Avenue South with the skyline in the background.

Utilikilts and parakeets are welcome!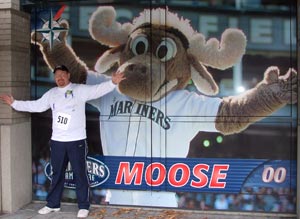 What, you need an explanation?