The General Colon Bowel Movement made its second appearance at the You Gotta Have Guts 5k walk for Crohn's and Colitis research. The previously-named Semi-Colons added the Bosanko bunch to the team this year, giving us nine members for 2005. Low clouds kept the sun away, but no rain and bunches of extra bananas to take home.

You Gotta Have Guts Walk 2005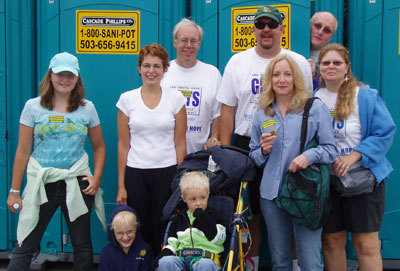 Back Row: Tori, Jennifer, Tom, Robert and Russ. Front row: Carson, Cameron, Connie and Carol.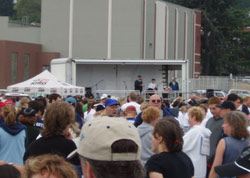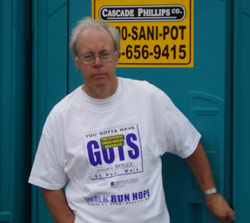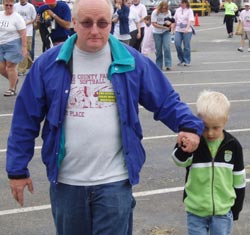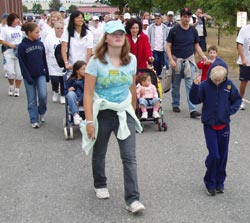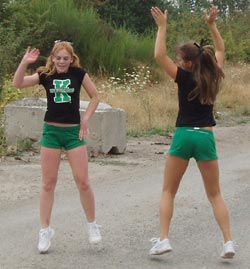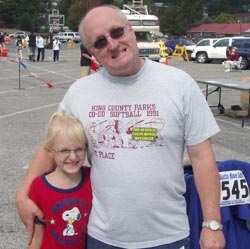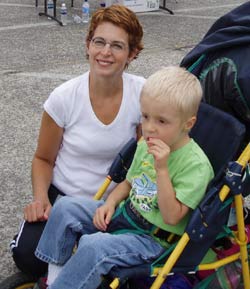 The stage and crowd before the start.

Tom ready for a potty break.

Russ and Cameron walking at the start.

Tori and Carson leading the pack.

Cheerleaders from Kentwood High School along the route.

Jennifer and Cameron after the walk.

Carson and Russ showing off their Snoopy theme for the day.