You Gotta Have Guts

Crohn's/Colitis Walk 2004

Since we know two people who suffer from Crohn's Disease, this event was a natural. Robert and
Tom Eksten
organized the first-ever event for the
Semi-Colons
("
We're Crohnically Demented!"
). Of course, once we got to Magnuson Park we found another team with the same name, so we'll be working on a new name for 2005. The event had 1,100 runners and walkers and raised over $78,000. The
Semi-Colons
had six team members -
Connie Blumen
, Mike Crandell, Tom Eksten, Carol, Robert and Tori. In part due to a post-walk Locked-Keys-in-the-Truck event, we neglected to take a team photo.
(Left) Walkers and Runners before the start.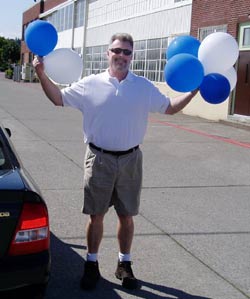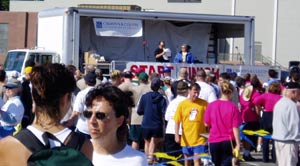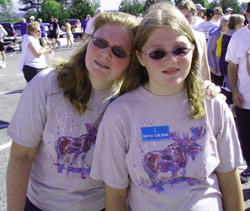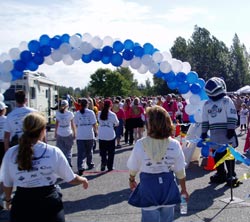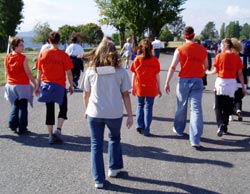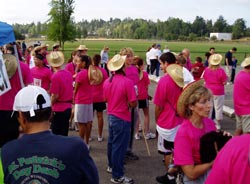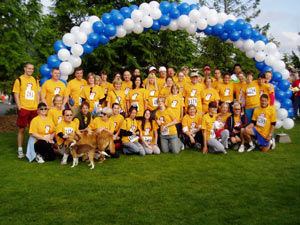 (Left) Another large team, the Crohn Rangers.

(Right) One of the larger teams, the Rolling Crohns.

(Right) The stage at the Start/Finish Line.

Tori walking behind J's Crohnies.

Mike rounded up the stray balloons.

Carol and Tori after their 3-mile walk.

For more info on Crohn's and Colitis research, go to
ccfa.org
.