CF Breath of Life Gala 2006

This huge black tie event is the largest one-day CF fundraiser in the country. The live auction portion of the evening raised over  $2,500,000! We're very thankful to be invited as guests of the CF Foundation this year. We came up empty at the silent auction and the raffle, but we had a great time at the dinner visiting with folks from all over the CF universe.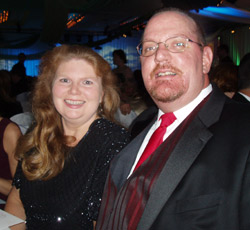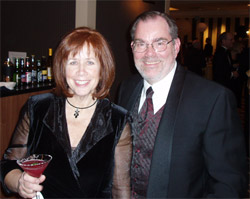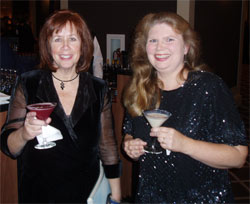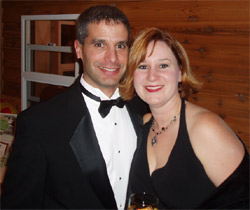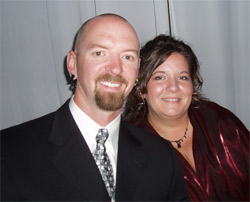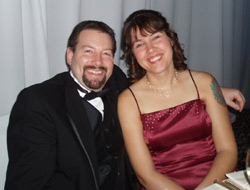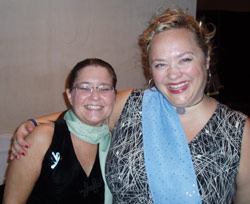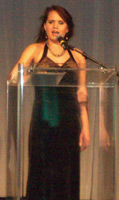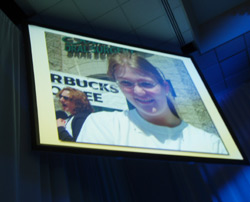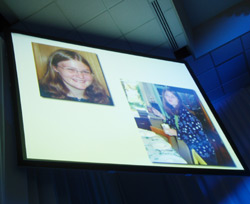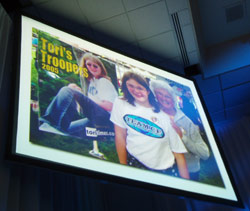 Brianna Oas speaking to the crowd.

(Below) Tori on the big screen as  part of a slide show with CF patients.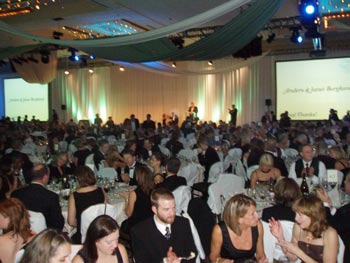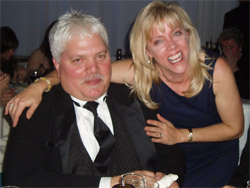 This is the crowd, about 800 or so.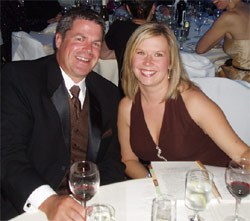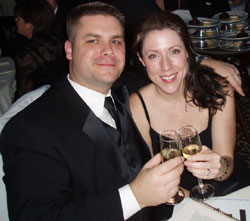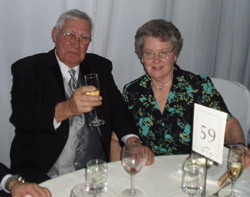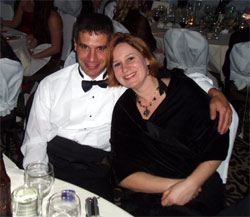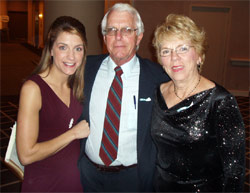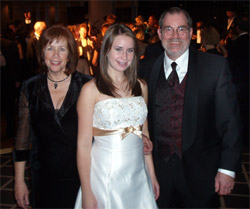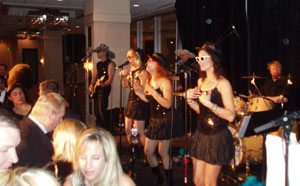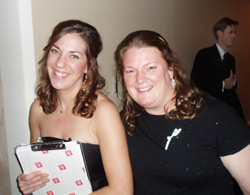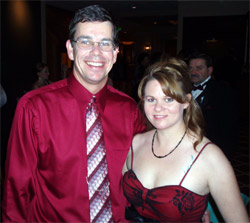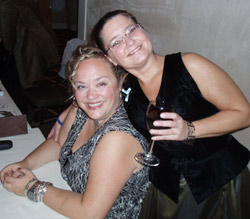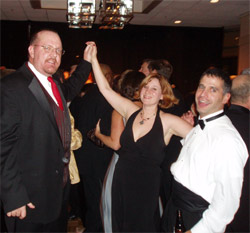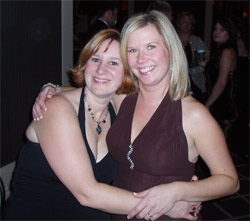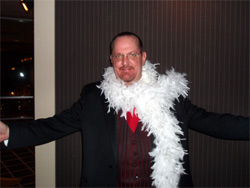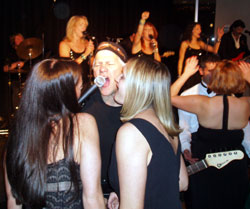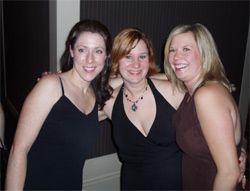 Callie from the CFF office singing 'Born to be Wild' with the band.