CF Breath of Life Gala 2004

2004 is the 21st anniversary of the Breath of Life Gala and Auction. This huge black tie event is the largest one-day CF fundraiser in the country, raising an amazing $2,700,000! This year Carol and Robert were invited as guests of the CF Foundation. At the silent auction we came away with Krispy Kreme donuts for a year, tickets to the Burke Museum and Tori's name inserted into a Harry Nile radio play. At the dinner and live auction we only came away with the makings of a hangover.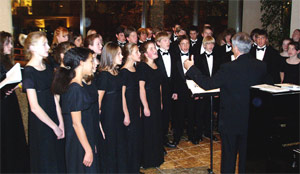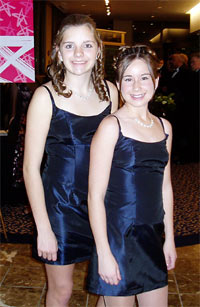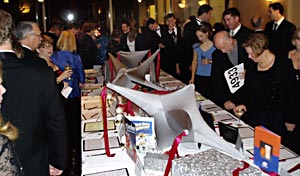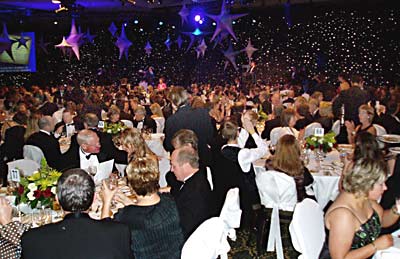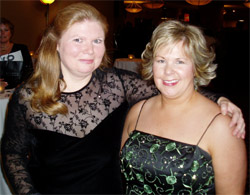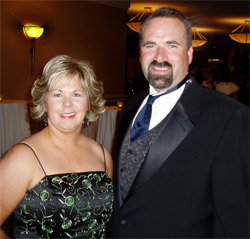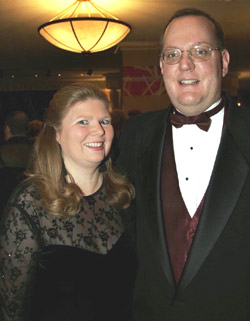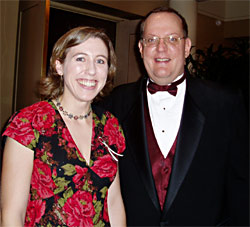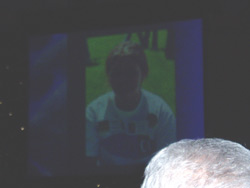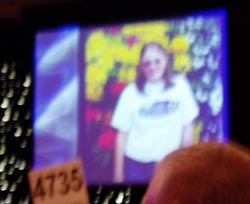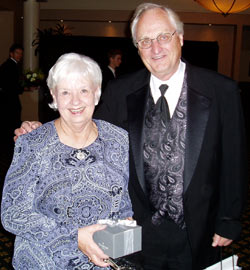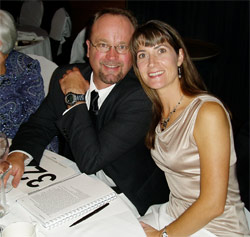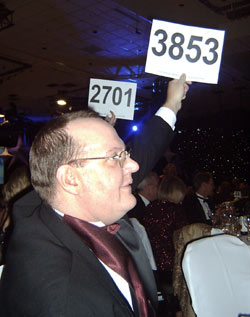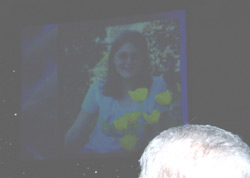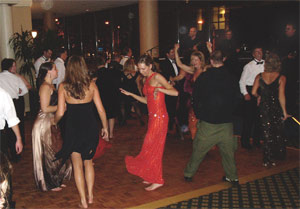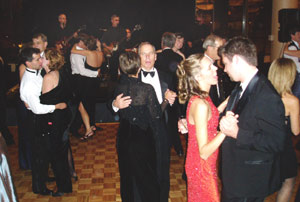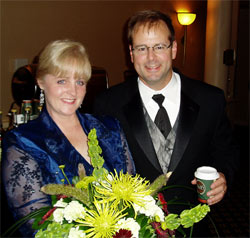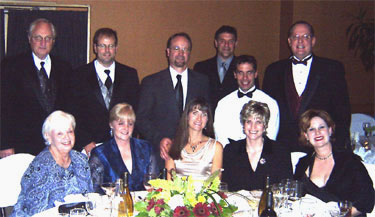 (Above) There were two big video screens on either side of the stage showing photos of CF patients during a portion of the live auction, and they used three photos of Tori! The camera didn't cooperate too much, but I hope this gives you the idea.

(Below) Dancing followed the live auction, with music provided by the Nowhere Men, playing Beatles songs.

(Left) The view from our table of the Grand Ballroom at the Seattle Sheraton with 900 CF supporters.

(Far left) Looking good!

(Left) Group shot of our table, minus Carol.