CF Gala 2001

Every year there is a huge black tie auction benefitting Cystic Fibrosis research. This event raises in the neighborhood of $3,000,000 in just one night! Carol and Robert were invited as guests of Penny and Lee Amsler, whose daughter Lisa has CF. The Amslers host a table every year, and we are grateful to them for allowing us to participate!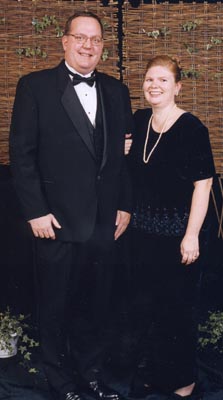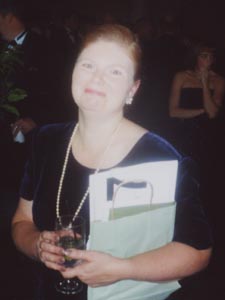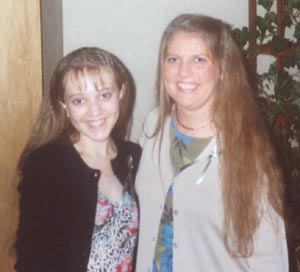 Brandie and Kris Maxwell

Brandie is a 17 year old CF patient who's just celebrated the one year anniversary of her liver transplant. Kris is Brandie's mom.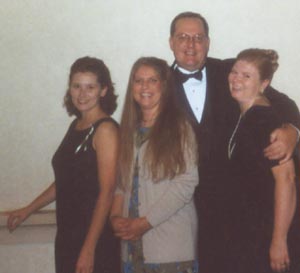 Kris Maxwell, Carol, Dawn Cochran and Kim Hall. Kris and dawn are CF parents that helped out at the gala, corralling bidders and running stuff all over the place.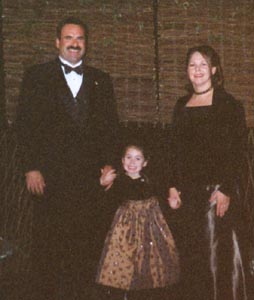 Pete, Kim and Annie Hall

Annie is a 4 year old CF patient. Pete and Kim walk at Great Strides and we see them at the CF parent support group.Yes, Annie is just as cute in person!

The aforementioned ladies plus a couple of Brandie's friends just can't keep their hands off Robert. Woo hoo!

Robert tried to look stiffer, but it just wasn't possible!

Carol keeping her glass of wine handy and her bidding number safely tucked away.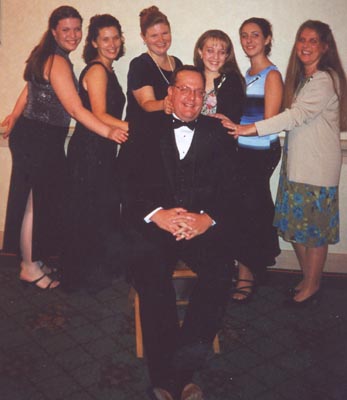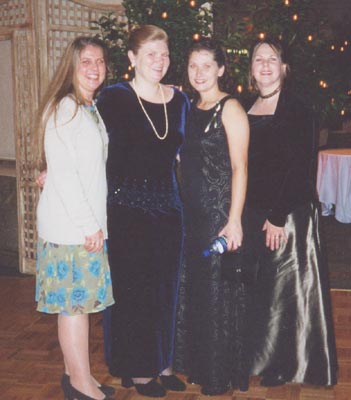 Dawn Cochran, Kris Maxwell, Robert and Carol. There's always time to stop bidding to take photos when you're dressed like this!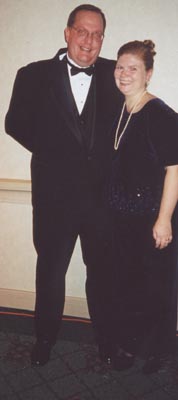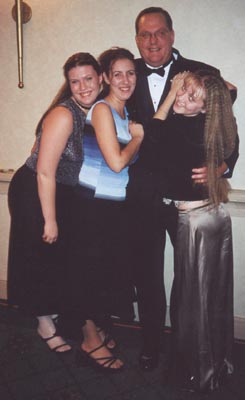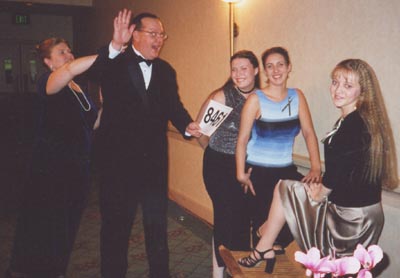 Okay, they weren't on the auction item list, but it nevers hurts to try! Well, it does if your wife finds out!