Walk FAR for NAAR 2004

June 5th, Marymoor Park

This was our first Walk FAR for NAAR, a walk to raise money for autism research. Russ and Jennifer Bosanko's son was recently diagnosed, and they formed Bosanko's Bunch to walk this year. The day got off to a bumpy start as Cameron was injured on an inflatable bouncy toy and required a trip to the hospital to get checked out.

Robert, Carol, Tori, Allison and Carsoned walked on without the other three Bosankos. We were fortunate with the partly sunny skies. Cameron ended up some strained ligaments but was otherwise okay, and family members were reunited after a few hours.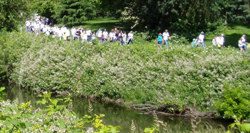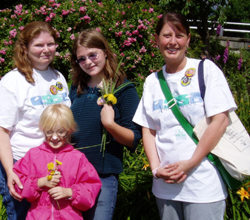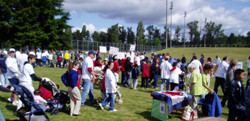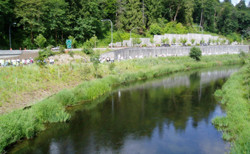 (Clockwise from upper left) The event check-in tents; the start of the walk; Carol, Tori, Allison and Carson at the halfway point; walkers returning along the trail; another shot of the walkers.